Engines-Buy Engines-Used Engine for Sale-Reconditioned Engines-Gearboxes-Japanese Car Engines-Remanufactured Engines-Rebuilt-New Engines-Refurbished-Cheap Engines-Diesel Engines Rebuild
Ideal Engines Blog - Discuss Engine Issues With Experts
Volkswagen Golf Gone Wild!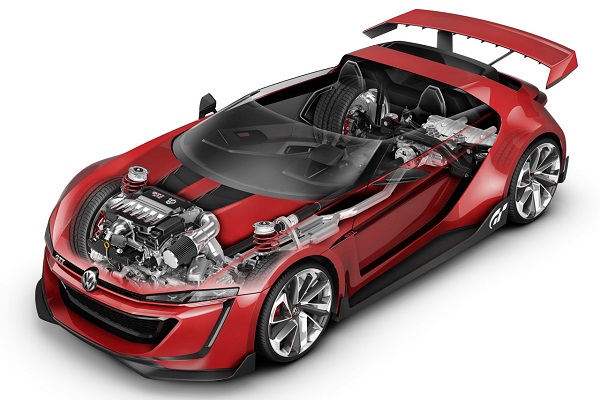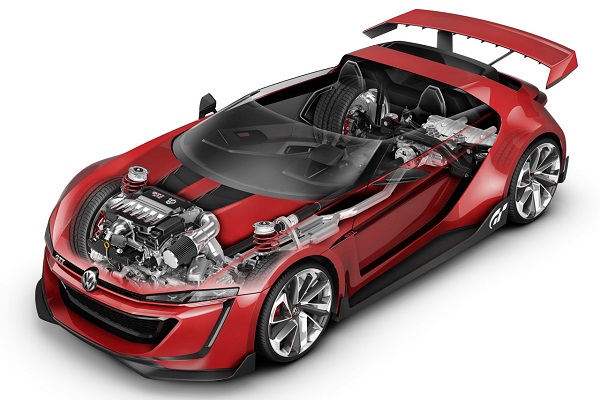 Volkswagen GTI Roadster, an open top, real life Gran Turismo with the engine power of 496 wild horses, revealed at Worthersee
Volkswagen has distorted the margins between the real life GTI and a virtual model by introducing the GTI Roadster. This roadster was actually built for PlayStation 3 Gran Turismo 6, but now VW engineers have converted their radical concept into reality at the very famous GTI meeting in Germany.
It was originally created as a design showcase and VW engineers have successfully produced the production model by completely overcoming the design problems and other constraints. It is a two-seater open top Roadster, the wheel base is significantly smarter and even lower than the production GTI which has official dimensions of 2494mm x 1090mm.
Honeycomb grille has been restored from the classic Golf GTI design and several other cues including headlamps have also been kept. It has very aggressive carbon fibre blades and gaping air intake emphasise the low and wide stance of new real life design.
This real life GT is a pure fantasy and its profile shows a massive rear wing, carbon sills and 20 inch alloys covered with low profile tyres of class leading quality. It has another fascinating feature that doubles its personality – floating C-pillar which is a strong bar to protect from a roll over.
Volkswagen has used world's well known Bi-Turbo 3.0 litre engine, this powerful VW engine is capable of generating a power punch of 496bhp and can manage a twist of 560Nm. It is further coupled with seven speed DSG transmission and 4MOTION technology for all wheel traction system. This all new Roadster is capable of doing 0-62 in just 3.2 seconds and the top speed of 192 miles per hour.
Interior of the Roadster features a fire extinguisher and Carbon fibre plus Alcantara trims to decorate the GTi, while black and red twangs give a dip to its GTI heritage. The GT 6 racers and gamer will be able to download this beauty for the PlayStation 3 and it is still unknown when will the Golf enthusiasts be able to buy one to drive.