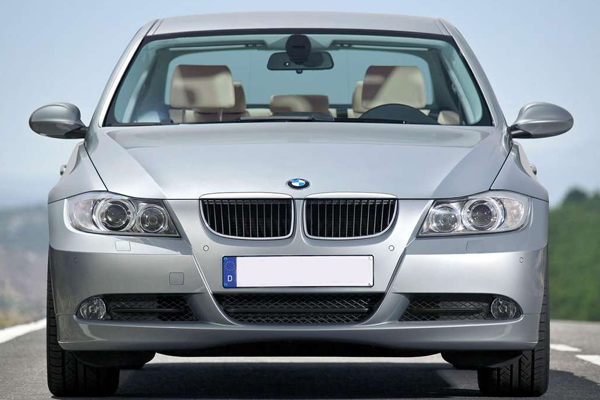 A compact, quick, spacious mid-sized sporty family car
A modern day family does not want a car that is only for taking them from one place to another with no hassle and easy drive, but a car that has an enchanting element related to it. Even the youngest kid in the family knows about music system and what a touch screen can do for him.
So to meet all the requirements of present day, a family car does not remain one that has a boring practicality, but one that can give the speed of a sport car, compact for easy moving around in the city yet comfortable combined with latest infotainment features. BMW 3 series can give all you want from a family car and with this mid-sized saloon give you a feel of luxury that is particular to the BMW Company.
What is under the Bonnet?
The one feature that is common in 3 series is the efficient engines which are petrol as well as diesel. No matter what trim level you are choosing, have faith that it will have an engine that is not disappointing in any respect. Engine is the main reason that the buyer keep coming back for the BMW brand. The excellence and enhanced performance combined make an engine which gives a performance that makes the car a strong competitor in this class.
When you put your foot on the paddle, the quick response of the engine gives you the signal that you have purchased the right thing. The starting 320d engine can reach 62 mph in just 7.5 secs which is much more than it's rival Audi which takes 8.4 secs to reach its top speed from rest.
Handling and Drive:
What makes the BMW 3 series leading in the class is the responsive engine that gives a drive to remember. A family car is not taken as this much quick and fast as it is. Where other cars are a bit slow or almost equal to the BMW, they cannot match the startling speed that it provides. Over taking and gaining speed from 0 is not a problem, on highway the car seems effortless to move around.
The automobile even in its starting level provides a good body and steering control. In this series you do not need a sports suspension to enjoy that sports feel. This vehicle can give you that feel in its two wheel drive and you may not go for a four wheel drive as the starting one can satisfy your need of power in the best way.
Interior Space and Functions:
The driving seat is comfortable and driver friendly, there is a lot of seat and wheel adjustments. The bonnet carries in it a 6.5 inch touch screen system which has controls that are very easy to be used. Even the first time BMW purchaser will find the iDrive system very easy to operate and select the driving options. The long distance between the wheels provides space for the rear passengers with lot of leg and boot space. It gets difficult to select from six trims, the one that will fit your need well as every one trim is a complete car with attractive features.