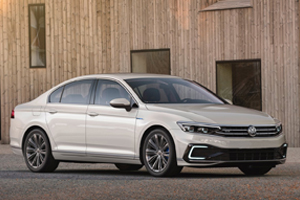 While the trusty Passat Fades Off its Image, VW needs to milk its Passat for profit
Volkswagen AG's has started balancing their weight between old, the hybrid, electric and new auto motives eras will be on full display this week at the Geneva car show, where the fun-loving electric beach buggy will share the limelight with trusty Passat saloon.
The new Buggy concept sits on the MEB platform of the brand and is inspired by the American dune buggies of the past. This is the new Volkswagen ID, a concept created by a sense of humour by the German brand to showcase how its new electric architecture can be adapted to underpin different vehicles.
The concept takes its inspiration from VW beetle based dune buggies that were a fixture of the 1960s and 70s American surf culture.
VW's ID buggy concept combines battery power with styling evocative of carefree days around California Sand dunes. The reborn of the beetle based Meyers Manx buggy lies a deeper message, VW will build almost any type of model the VW Passat and its electric vehicle platform dubbed MEB.
The VW group's MEB platform, the fully functioning concept is powered by a 201 hp electric motor which likes the air cool model. The buggy accelerates from 0-62 mph in 7.2 seconds, while its top speed is limited to 99mph. The buggy 62 kWh battery is enough to deliver a 155-mile range on the WLTP cycle. To many modern EVS, the buggy lacks any self-driving tech.
Klaus explains why modern EVS is very safe and clever, but we need to have a counterweight to modern technology and create cars like this that are just about fun. The automaker has plans to roll out more than 50 models by 2025 with battery and electric powertrains and winning over consumer to these vehicles is critical for VW to make its 44 billion euro investment in electric vehicles.
The MEB platform will make us faster, more robust and cost-efficient, while VW's I.D range heralds the future, the updated Passat Saloon and Wagon tell the tale of its past. One of the bestselling models has come under pressure consumer taste shift to sport utility vehicles.
Fading Classic:
2017 sales for more than 660,000 vehicles, including its Chinese sibling Magotan, profit from the mid-level Saloon are needed to help fund electric car development. Stefan Bratzal said, ''Demand for midsized Saloon and station wagons won't fall to zero, but costs are going to play a very central role going forward.''
VW is adding a limited R line sports addition as well as techy gadgets like partially automated driving at any speed and a smart steering wheel that detects when the driver touches it. The car will also be available as a plug-in hybrid version.
VW is also pondering shift of production from Germany to a low-cost factory in eastern Europe around 2022 to  boost profit and make room for electric vehicles that will be made its  domestics sites
Niche Ambitions:
The first car based on VW's MEB platform. Just some 250,000 of the squat vehicles were built in worldwide during their peak era in the 1980s. French brand Peugeot caused a stir with the E legend, resembling its classic 504 coups from 1969.
VW's nostalgic moments have their limits. It axed the beetle revival last year in a push to trim a bloated product range spanning more than 300 vehicles across the 12 brand group. The Passat petrol engine and diesel was also performing best and now It's betting the styling revival works better for next-generation technology.
The beach cruiser demonstrates how a modern, non-retro interpretation of a classic can look more than the emotional bond that electric mobility can create.
So will it ever make production?
Well, Volkswagen won't rule it out." We need to make at least 100 k sales a year(MEB based cars)to justify doing limited run cars on the same platform, "Says Bischoff a target which given the number of cars set to use the layout, can happy easily.
The more exciting is that MEB could see the return of the coachbuilder. VW is keen to sell the platform to smaller companies, allowing them to design their own body and drop it MEB.
The platform is so versatile, Klaus Says, that as well as mass production, could also smaller firms to custom make their own cars, in units of 50 or more as firms like Karman did in the past.
Volkswagen bosses stated that with the outscored platform, roughly 75 % of the vehicles would be Volkswagen tech, with the remaining quarter taking up all off the superficial parts of the design.