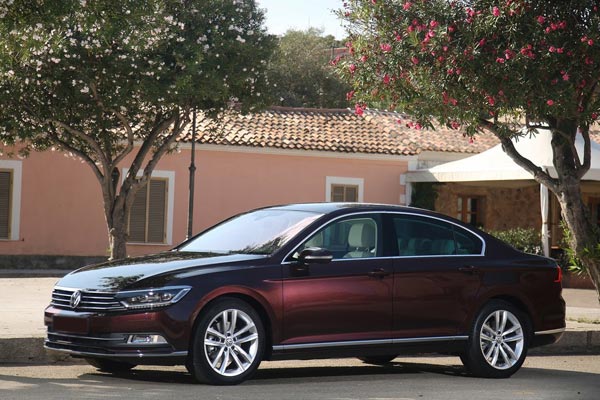 It is a car with number of features that outdo the competitors
Volkswagen Passat was not a famous car. It was its re-entry that made it popular in the market's increasing the demand. It is based on the company's new MQB platform, allowing the lowering of price. The look is sleek and sophisticated, the harmony of grills above and below give a very pleasant feel. Also what Passat diesel offers is a lot more less price with same features as other mid-sized luxury saloons present in this category. It is one of the most successful cars of Volkswagen Passat globally, proving its worth in all the areas.
The car fits exactly in the description of luxury, not only from outside and inside but also its engine side is as smooth as its design. You are keen about the performance of an engine, the fine exterior, and spacious faultless interior yet an affordable one then all these signs indicate this one on the list.
Engine Excellency
The engine which gives power to this diesel is a 2.0-Litre diesel engine with 174bhp. The 350 Nm of torque is available at as low as 1500-3500 rpm. This means the car will travel with the speed as fast as an eye blinks. The six-speed automatic gear changer combines well with the engine to give it an uninterrupted ride. Passat is a moderate car, it is not urgent in its action, also not as sporty. The consistency it provides on road and the way it maintains its engine capacity is worth applauding. On the highway the vehicle is almost unbeatable, providing that smooth go a family or a business purpose car really need.
Ride Quality and Handling
As it is a motorway cruiser, it means that it will be able to cope with bad roads and bumps but in high speed. Passat do exactly like that with a refined suspension and tyres with good body control, there is nothing that can stop it from leading its way. As the road grip is firm, it is easier to handle this one on road. This ride is not only a treat for the driver but with lots of head and leg room, the rear passengers are allowed to get comfortable as much as they want. A diesel engine is in most cases a little noisy than the petrol side but this transport has turned the table upside down and what you get is a quite and relaxed environment in the cabin.
Safety Side Scores Good
As being a business and family car it gets important to cover the area of safety properly. This Volkswagen has proved itself fit for the safety side not only for the driver and front passenger; this liability is present for the rear passengers also. There are 9 air bags, traction control, hill hold and a tire pressure monitoring system all comes as standard. It is like a cocoon where you can place your family in and forget about the outside dangers. The park assistance is also another great feature through which with very little help the vehicle can park itself.