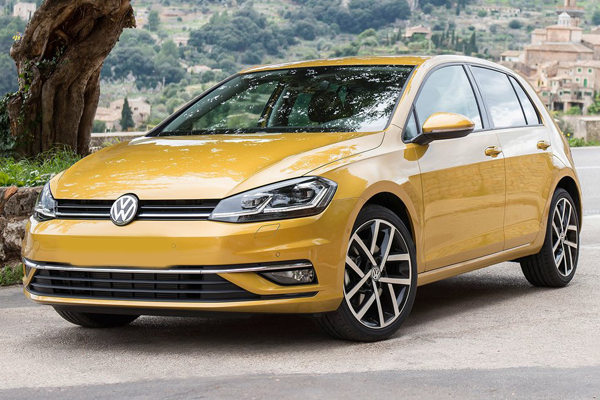 A car worth buying which embraces all the luxurious features
For those who love to drive perfect cars, here is one to satisfy your thirst. In many ways VW Golf is a perfect car with luxury and economy at the same time. It may look like a routine car from outside, but in fact with its powerful engine and well equipped technology the car gives a logical answer for how wrong this notion is.
A driver always gets impressed by the performance of a car more than its outlooks. This car is what we say a machine that is practical with easy handling and up to date features. VW Golf is a little expensive choice among its competitors but at the end of the day if you look at the fuel economy, the car pays back in a good manner.
Engine Choices:
Golf offers many variations in terms of engine at different trim type and proves to be good at almost every level. As it is said there is a huge range of power plants to choose from that fits your desire.
Petrol Range:
The petrol engines starts at 1.0 litre with three cylinders which is available in the S trim only producing just 84bhp. If you want a higher performance then opt for a step ahead and choose 1.0 litre petrol with 109 bhp.
The mid-range comprises of engine which is 1.4 litre with 123 bhp. However, another choice is of 1.5 litre which generates 148 bhp in its initial form but in its eco-focused version it gives 129 bhp that is a better option than the 1.4 litre engine. The 2.0 litre is only reserved for the GTI and R trims with bhp starting from 227 bhp to 308bhp.
Diesel Range:
In the diesel range 1.6 litre is present in all the trim levels with 114 bhp. But if you need more fun and less noise then go for the 2.0 litre which produces 148bhp. For GTD edition only there is a 2.0 litre diesel engine with 181 bhp.
 Driving Experience:
The driving experience offered by the 2017 VW Golf, is crisp and powerful. At high speed the automatic gear shift is so smooth that one hardly notices what is going on. But at low speed the automatic shift can prove to be a problem as confusion about what gear level to select can be experienced.
For overcoming this hitch one can avail the manual transmission installing. In the manual transmission, the whole system is very smooth and light, and it does not prove to be a hindrance in the driving comfort.
Interior and Safety:
This hatchback comes with five doors and a square shaped hatchback with a lot of space for the luggage. Five passengers can easily adjust in the car with comfortable leg and head space in the front as well as in the rear.
The car is equipped with every safety feature a family hatchback needs. These are front and side airbags, a post-crash braking system, crash notification, touch screen, roadside assistance, remote vehicle access, stolen vehicle tracking, blind spot monitoring and geo fencing (that allows parents to set boundaries for young drivers). Over all, there are many latest functions that the vehicle possesses to represent a flawless vehicle.