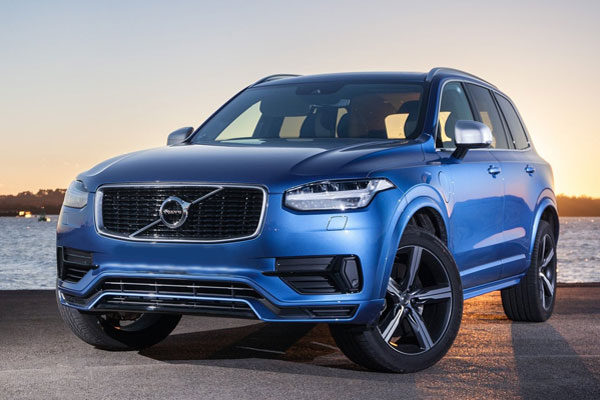 Powerful specs of Volvo XC90 SUV with combination of Diesel, Petrol and Hybrid engine
The Volvo XC90 is a large premium SUV that challenges the likes of AUDI Q7, The Range Rover Sport, Land Rover Discovery, BMW X5 and Porsche Cayenne. Its versatile interior, standard seven-seat layout and large boot attracts the families. Strong Volvo XC90 2.0-litre D5 diesel engines and Volvo XC90 T6 petrol engines are available and a petrol-electric plug-in T8 hybrid engine is also available for buyers.
What is Inside Engine?
The Volvo XC90 has both diesel and petrol engine options. A four cylinder diesel D5 engine and a four cylinder T6 petrol engine. The XC90 is a four-wheel drive and more luxury SUV than ragged-off roader.
The engine power comes from a trio of 2.0-litre drive-E four cylinder engines. As far as the D5 is concerned, it has a 222bhp twin turbo-diesel. The T6 has 316bhp turbo-charged and supercharged petrol unit, whereas the T8 boasts the range-topping hybrid twin engine option.
T8 Twin Hybrid Engine
The T8 twin engine setup in the XC90 SUV carries two electric, one is fitted between the engine and the gearbox and the second one gives power to the rear axle. This adds an electric motor to the standard T6 petrol unit and produces 395bhp.
Smart Gadgets
The XC90 is an excellent match in both interior and quality. It is bigger from inside more than most of its rivals and its seats can be manipulated easily that makes it the most practical large SUV from other competitors.
Standard equipment across all models is comprehensive like sat-nav, LED headlights, air filtration, keyless entry, auto-dimming mirrors. Entry level specs also includes like cruise control, roof rails, 8 inch TFT driver information display, 19 inches alloys and 10 speakers with 330W audio system.
Interior Quality and Safety Elements
The interior of Volvo XC90 is remarkably comfortable. The seats are extremely comfortable and roomy. Unlikely the others, the third row have enough space for adults which many others do not have. It also offers a huge boot room of 451 litres which enables large families to adjust even huge luggage easily.
Volvo XC90 has a clever autonomous braking system which stops you turning in front of any coming vehicle. Seven airbags gives protection to all three rows whereas blind spot warning, rear-cross traffic alert and Line assist function are also available to increase the safety standards of Volvo XC90.