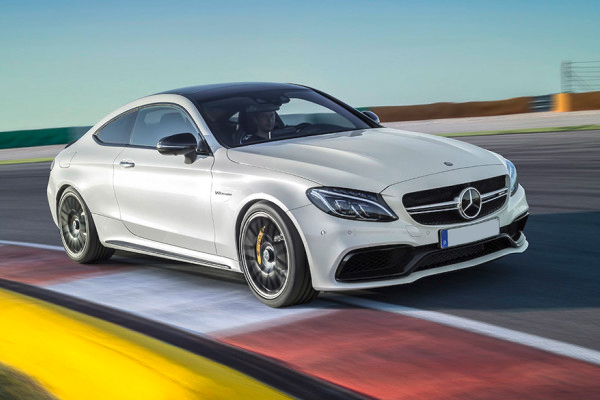 Sheer Quality of Mercedes AMG C63S with stunning features
The Mercedes brand has trimmed its C-Class coupe in the shape of the new AMG C63 S, fitting with a wide range of petrol engines and diesel engines with the dynamic features.
What's inside Engine?
Mercedes AMG C63 S is powered by a 4.0-litre BiTurbo V8 engine from the ASMG GT super car producing 503bhp and torque of 700Nm. The non-S (C63) power is cut to still-M4-bashing 469bhp with torque of 650Nm. Both variants boost their powers through a seven-speed dual-clutch automatic gearbox with rear wheel drive. If there would any concern of the issue of the sound of turbocharged engines, the new C63 bashes it into touch.
Innovation is the no roof between you and the gale-force engine accelerating it out to 7000rpm explores as an addition. It covers 0-62mph sprint in just 4.1 seconds, which is two-tenth down over the coupe.
Mercedes AMG C63S Roof
In Mercedes AMG C63S, you get a rather fancy multi-layered fabric roof which can be operated on the move at up to speeds of 30mph. To both rise and lower, it will take 20 seconds. The C63 S has given a big sacrifice of removing the conventional metallic roof weighing 125kg. This obviously impacts the fuel economy (31mpg) and reduces acceleration.
Driving modes of C63
There are different driving modes of C63 you can drive on the road. The "S" version includes comfort, sport, sport+ and race modes. Each variant has different degree of character transformation. Jumping from Comfort directly to Race is the automotive equivalent of mainlining adrenaline into a pensioner.
In comfort mode, you feel relaxed and composed with complete balance between quality and body control. However the loudness and calmness in the sounds depend upon the mode you have selected.
Steering Quality
The steering quality of Mercedes AMG C63 is remarkably excellent. It is made by beautiful Alcantara steering wheel and chunky aluminium shift paddles bolted on to the back. You can handle up to the maximum speed in very normal way, even you don't feel that your AMG C63S is boosting at high acceleration.
Mercedes AMG C63S feels truly predictable with the level of progression.