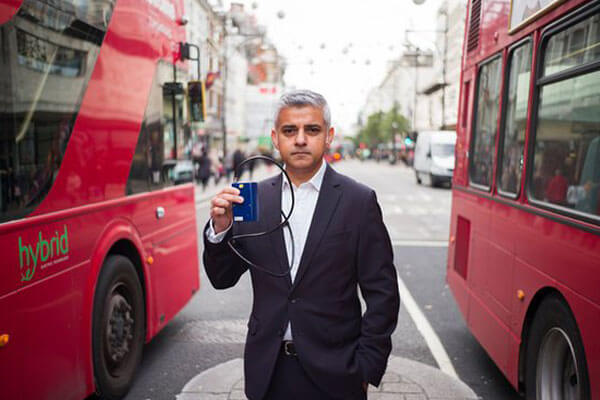 T-Charge or the toxicity charge is another type of congestion charge that will hit the dirty cars by 2017
New mayor of London is in action and he has plans to clean London and he is starting from the pollution. Sadiq Khan has introduced the Toxicity charge for the vehicles that are more polluted than the limits explained by the government.
He has not wasted any time to impose new laws in order to control the pollution in the central London, the capital of the kingdom. His new rule to restrict the pollution will come into force by 2017.
What is the T-Charge?
The T-Charge is actually a toxicity charge and the Mayor said that the toxicity levy will be introduced on all the cars in London. It will not replace the existing congestion charges in London but it will be an additional charge.
In the proposal to introduce the T-Charge, the Mayor said that the existing ultra-Low emission zones will be extended significantly and by 2020 they will be able to cover far long areas from the north circular and south circular.
What will be the limits?
The emission limits are not yet introduced but it is confirmed that any vehicle in London's Ultra low emission zones, either it is a car with a recondition engine, motorcycle, van or a lorry, if fails to meet the standards, it would be subjected to pay around £12.50 every time they drive in the ULEZ in London. This charge would be applied in addition to the congestion charges in the central areas.
Why new Charges Imposed?
Basically, the 2016 mayoral election campaign was based on the pollution issues and Sadiq Khan has run his campaign very successfully and it has assured the party to work on the carbon emissions in order to reduce the pollution levels, particulate emissions and NOx particles from the exhaust gasses of the traffic in London.
What are the challenges?
It is very clear that the challenge is to clean the London air and speaking to a newspaper, Mayor Khan said that they have very clear targets to clean the environment in the capital.
As he won with the biggest mandate ever in London. He said that earlier, London authorities have only replied after an emergency, But he want to be proactive and do not need to stretch the situation to an emergency. It is the only reason that why government needs big, brave and sometimes tough policies in order to compete the challenges.