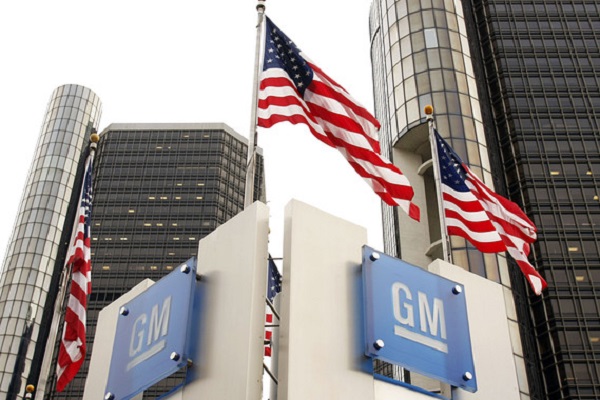 Bad days are not over yet, GM is still in hot waters
Here is another bad day in the history of General Motors as they have recalled almost 20 million vehicles to date and they have announced another recall for 8.4 million vehicles including an 8.2 million of those with ignition switch key rotation problem.
Another 8.2 million vehicles are reported with similar kind of issues and GM is well aware of those seven car crashes which resulted eight injuries and three fatalities. These recalled vehicles include almost seventeen years old models as well and after this recall the total number of recalled vehicles stands at 29million cars and light trucks in just North America. Majority of the vehicles recalled were sold between 2005 and 2013.
Here is the breakdown of vehicles recalled recently; 7.6 million vehicles were recalled on an ignition key rotation issue in North America only and 6.8 million of those are from US alone.  Recalled models include Chevrolet Malibu 1997-2005, Oldsmobile Intrigue 1998-2002, Oldsmobile Alero 1999-2004, Chevrolet Impala 1999-2005, Chevrolet Monte Carlo 2000-2005, and Pontiac Grand Prix 2004-2008.
Second cohort of recalled vehicles were affected from unintended ignition key rotation and 0.616 million vehicles were recalled throughout North America and 0.554 of those are from US only. Models include Cadillac SRX 2004-2006, and Cadillac CTS 2003-2014.
Third cohort of recall belongs to a possible electrical short in the driver door module that causes a dysfunctional door locking system and there were almost 0.188 million SUVs recalled only from North America. This recall cohort affected the vehicles from 2005 to 2007, and includes Buick Ranier, GMC Envoy, Chevrolet TrailBlazer, Isuzu Ascender, Saab 9-7x, and GMC Envoy XL. 20134 vehicles from North America were also recalled on an engine insulation system and 12002 trucks recalled on loading issues. Last but not least 117 cars were recalled from the same continent on an assembly issue.
The recall of 29 million vehicles is expected to put a dent of $2.5 billion this year into GM's accounts.