Engines-Buy Engines-Used Engine for Sale-Reconditioned Engines-Gearboxes-Japanese Car Engines-Remanufactured Engines-Rebuilt-New Engines-Refurbished-Cheap Engines-Diesel Engines Rebuild
Ideal Engines Blog - Discuss Engine Issues With Experts
XF Sportbrake With Jaguar Diesel Engines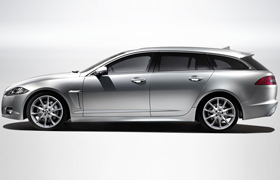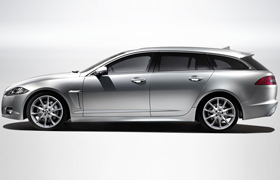 Jaguar has been selling its XF saloon since 2008 and last year, an estate has also been added to the line -up, it has been named Sportbrake as a direct rival to the Audi A6 Avant, BMW 5 Series Touring and Mercedes E-Class Estate. The Sportbrake comes with four different Jaguar diesel engines ranging from a 2.0 litre turbodiesel with 163hp to a 275hp 3.0-litre V6. Jaguar is not offering any petrol engines with XF Sportbrake. There are many body trim levels to choose from including the basic SE to top of the range Portfolio.
If you like to stand out of the crowd, the Sportbrake is just the right option, out of all the executive estates available in the market it has the best looks thanks to the black polycarbonate finished D-pillars  at the back. If talk about practicality, the estate Sportbarake is more useful than the XF saloon version. It exceeds in boot capacity by 10 litres at 550 litres, however, it becomes a real 'loader' when seats are down (with touch of a button), the boot capacity increases to 1,675 litres.
The cabin is also an excellent place to be with cozy electric seats and soft to touch suede head lining. Being an estate car doesn't mean that the Sportbrake lacks in driving experience, it returns a great balance of comfortable and agile ride, the steering is flexible and precise and all this cannot be found in any other rival.