Engines-Buy Engines-Used Engine for Sale-Reconditioned Engines-Gearboxes-Japanese Car Engines-Remanufactured Engines-Rebuilt-New Engines-Refurbished-Cheap Engines-Diesel Engines Rebuild
Ideal Engines Blog - Discuss Engine Issues With Experts
World Touring Car Championship (WTCC) Launches 200bhp Ford Focus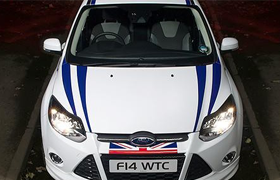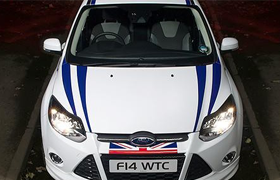 A more powerful version of Ford Focus 1.6-litre turbo Ecoboost has been launched by World Touring Car Championship team Arena. The tweaked Focus WTCC Limited Edition has 200bhp which is 20bhp more than the most powerful standard Focus(1.6l Ecoboost). It produces 236lb ft of torque, giving it a lead of 37lb ft.
The tweaks are work of long-time Ford tuner Mountune Performance. Other features include a set of replica WTCC 18-inch alloys with 235/40 tyres, a short-throw gear selector and a new exhaust. Cosmetic tweaks include WTCC exterior graphics, carbonfibre-effect detailing in the cabin and WTCC-branded trim.
The Ford Focus WTCC will be available to buy globally, which is rare for a UK-developed limited edition car. Although the Focus WTCC is not officially a Ford product but it still enjoys three years manufacturer warranty.