Engines-Buy Engines-Used Engine for Sale-Reconditioned Engines-Gearboxes-Japanese Car Engines-Remanufactured Engines-Rebuilt-New Engines-Refurbished-Cheap Engines-Diesel Engines Rebuild
Ideal Engines Blog - Discuss Engine Issues With Experts
Volkswagen's Toureg Edition X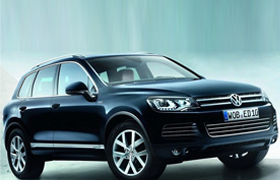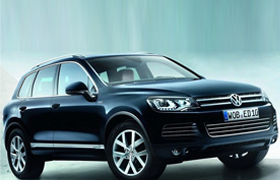 Ten years ago, the German car manufacturer Volkswagen launched a mid sized SUV, Toureg, which is not easy to pronounce. Volkswagen even ran a TV advert mocking the fact that not everybody had the talented tongue to say Toureg (TOUR-REGG), named after Berber-speaking people of North Africa. It made its debut in Paris Motor Show a decade ago. VW has released a special edition "X" (Roman letter 10) to mark the 10th anniversary of the Toureg. With many additional features and technologies the Edition X becomes even more luxurious and stylish.
On the outside it features a set of 19-inch "Moab" wheels, silver anodized roof rails, bi-xenon headlights with LED daytime runners, and smoked taillights enhance the look. The "Chrome & Style" package is also an option featuring tinted windows, and "Touareg X" logos.
Inside the cabin, luxurious Amber Brown Nappa leather in a braid embossed style adds the elegance. The front door sills boast illuminated "Touareg X" decals. The steering wheel, shift stick and the floor mats have colour co ordinate stitching.
Though there are five Volkswagen engines and drive train available for the Toureg Edition X, VW has released details on its 150 kW (201-horsepower) 3.0-liter V-6 TDI engine with eight speed automatic transmission. Its available for €61,025 (£49,400), which seems a bit over priced for the features added.