Engines-Buy Engines-Used Engine for Sale-Reconditioned Engines-Gearboxes-Japanese Car Engines-Remanufactured Engines-Rebuilt-New Engines-Refurbished-Cheap Engines-Diesel Engines Rebuild
Ideal Engines Blog - Discuss Engine Issues With Experts
Volkswagen To Go Green This Year At Frankfurt With E-Up and E-Golf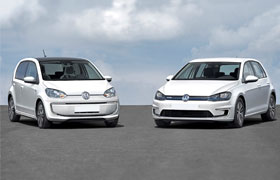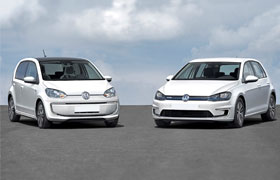 This year's Frankfurt Motor Show will see two fully electric powered models by the German manufacturer Volkswagen, e-Golf and e-Up. An 114bhp electric motor is used to power the e-Golf which is able to generate 119lbft of torque. According to VW, the e-Golf can do 0-62mph sprint in just 10.4 seconds and has a top speed of 87 mph. It can do up to 118 miles in a single charge.
The e-Up gets its power from an 80bhp electric motor which generates 155lb ft of torque from a stand still. It can take the e-Up from stationary to 62mph in 12.4 seconds and has a top speed of 84mph. A lithium ion battery placed under its floor. According to VW, it can do up to 99 miles once it is fully charged which is quite impressive. Another remarkable feature of the e-Up is that it takes only half an hour to charge the 80 percent of the battery.
The company will be taking orders for the e-Up later this year and the first production models will be available for the public to buy as soon as early 2014 and the e-Golf will follow.
Both the cars have been equipped been two different modes, Eco and Eco+ which enable the driver to do as economical driving as required. VW have developed a new system called Combined Charging System that enables to use both AC and DC charging stations to charge the batteries, both of the cars will be offered with this system. VW claims the e-Golf and e-Up consume 12.7 kWh and 11.7 kWh of electricity per 62 miles respectively which means that cost of driving is £2.60 in the e-Up and £2.84 in the e-Golf per 62 miles.
The shape of both the electric versions is similar to that of their standard models however, the bumpers have been given a different design with LED running lights. Other tweaks include blue detailing, bespoke alloys and full LED headlights in the e-Golf. Keep in mind that the e-Golf is the first VW model to get these headlights. Both the e-Golf and e-Up will be offered with climate control and sat nav as standard features.
For more details, we will have to wait for the Frankfurt Motor Show on September 10.