Engines-Buy Engines-Used Engine for Sale-Reconditioned Engines-Gearboxes-Japanese Car Engines-Remanufactured Engines-Rebuilt-New Engines-Refurbished-Cheap Engines-Diesel Engines Rebuild
Ideal Engines Blog - Discuss Engine Issues With Experts
Volkswagen Golf – A Perfect Family car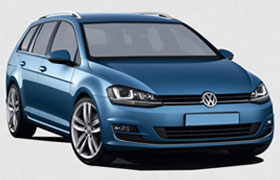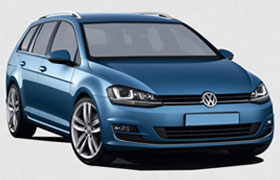 If you're in the market for a used family hatchback then there is no better option than getting a Volkswagen Golf Mk6. There are lots of bargains to choose from and there are very good quality reliable cars available in the market too. Even big car manufacturers like Volkswagen rarely get things right on the first attempt. Making a successful car is like spinning plates. The Golf's reliable history pulls buyers towards it. Golf went through a transition, MK1 established the Golf, Mk2 grew it a little further and the Mk3 was too fat and not fun to drive. The Mk4 was better looking but was not great to drive. The Mk5 featured fully independent rear suspension and was a joy to ride on country roads.
Sadly in focusing on its driving dynamics, Volkswagen temporarily took their eyes off the ball when it came to quality of its materials and many of its key competitors offered interiors that were the equal or better. Compare the Mk5 Golf to the Fiat Stilo and you will feel the difference in build quality. The Mk6 Golf took back the top spot it gave away with Mk3. It improved on Mk5's efficiency and quality. The engine line up was upgraded too and Golf axed the thirsty V6's with more reasonable and frugal 2.0 litre four cylinder turbocharged engine. The 1.2 litre TSI Volkswagen Golf engine was added to the range in 2010.
Under the hood, you can choose from five petrol and four diesel engines. The Volkswagen Golf engine s is a 1.4 L with 80bhp pr 1.6 L with 102bho. There is a 2.0 litre diesel churning out either 140bhp or 170bhp. Volkswagen now comes equipped with Adaptive Chassis Control which allows the driver to choose from normal, comfort or sport modes. It is also equipped with ParkAssist which facilitates parallel parking. The Mk6's road going performance is highly polished. The Mlk6 Golf has a six speed manual gearbox and the slick shifting seven speed DSG twin clutch gearbox is optional.
Make sure to look for the car's history before buying. The Golf is car that can be bought without a second thought in mind. The Mk6 Golf is a real gem and is widely available. A little bit of research and patience can get you an honest car. Go for the smaller petrol engines, particularly the 1.2 TSI and 1.4 TSI engines. Whichever model you choose, you will be driving a quality family car.