Engines-Buy Engines-Used Engine for Sale-Reconditioned Engines-Gearboxes-Japanese Car Engines-Remanufactured Engines-Rebuilt-New Engines-Refurbished-Cheap Engines-Diesel Engines Rebuild
Ideal Engines Blog - Discuss Engine Issues With Experts
Volkswagen Concept SUV 'CrossBlue' Goes Public At Detroit Motor Show 2013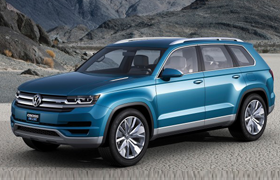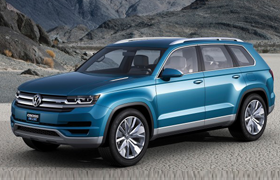 Volkswagen has made public its new concept SUV 'CrossBlue' at the Detroit Motor Show 2013. Volkswagen's new seven seater SUV will give a tough time to the Honda Pilot, Toyota Highlander and Ford Explorer. Hopes are high that the production version of Volkswagen CrossBlue for the US market – which is indeed very lucrative and important market for VW – will be available in 2015. Volkswagen is planning to replace Routan MPV – which is a slow-seller – with this new SUV. It will be priced lower to the Touareg which is an expensive car and having difficulties in competing with its class. CrossBlue is bigger than Touareg and utilises VW's MQB architecture and transverse engines for Volkswagen CrossBlue.
The engine for Volkswagen CrossBlue has a new new technology of fusing diesel engine with electric motor. This plug-in-diesel-electric hybrid Volkswagen CrossBlue engine for sale comes with a pair of motor that drive each axle. This amazing engine for Volkswagen CrossBlue is churning 302 hp and is taking just 7.2 sec to hit 60mph. When run on electric power it reaches only 21 mph whereas fuel consumption digits outstandingly sit at 134mpg.
The starting price of this wonderful SUV is £19,800 ($32,000) but sadly, Volkswagen recently have no plans of bringing this technological marvel to the UK.