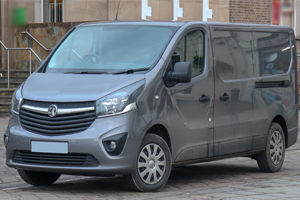 With attractive interior and powerful engine, Vauxhall Vivaro is the most desirable van
Vauxhall Vivaro is known as a versatile van and its availability in various body lengths, heights and other possible variations the vehicle meet a variety of needs of van buyers.
It is the sixth generation of the vehicle present in markets now and this continuity of commercial is indicating the success of the same. Major variants include crew van, minibus, executive bus, and single and double cab chassis.
Different trim levels add further variation to the range and you get features of your choice and liking. As the van has been in the market for decades, used Vauxhall Vivaro engines are available in the market and can be installed as a good alternative.
In this way, these are rebuilt to remove impairments. There are many rivals of this vehicle and competition among them pushes all the competitors to make advancement in features so that buyers remain loyal to their brands. It has a 2.0-litre unit with four cylinders but power outputs differ according to body type.
There is a seven-speed auto gearbox too but expensive
With single turbo diesel engine range of output kicks off with 83bhp and goes to 148bhp having one in the middle of the two. One twin-turbo option of the same unit produces 201bhp and it is a great puller so you can go for it if your budget allows.
On the other hand, the Vivaro 2.0-litre petrol engine is available in two power variants 148bhp and 204bhp. Vauxhall Vivaro with these power units does not have a good fuel economy as diesel engines so private buyers and less frequent users prefer them.
Most models in the range have six-speed manual gearboxes and two diesel engines of 83bhp and 102bhp have five-speed transmissions. There is a seven-speed auto gearbox too but expensive so you can get it if afford.
Among the engines, one capable of 148bhp diesel unit is the choice of many buyers due to the balanced combination of power and fuel efficiency. Cabin refinement has been enhanced so vibrations inside the cabin have been suppressed.
Driving a Vauxhall Vivaro is smooth and for this nice steering and speed transmissions play a vital role. With this kind of smooth drive, Vauxhall Vivaro is much secure on a track. Unfortunately, if your Vauxhall Vivaro is not performing well probably it is time to replace its engine, Vauxhall reconditioned engines are really a best and cost-saving option in such a situation.
These features make driving easier and enhance safety
For the entry-level Vauxhall Vivaro, the buyer gets power side mirrors and windows with freedom for the driver to adjust his/her seat in multiple ways. These features make driving easier and enhance safety on the road.
Two passengers can accompany the driver in the front cabin and for entertainment, a small but handy five inches touch-screen is there. Other options for the same purpose are DAB radio and Bluetooth connectivity.
Among safety specs, you get two different types of assistance to stop the vehicle while moving, brake-assist and braking in case of collision. When you move to the next trim level you get cruise control, comfort pack for the driver, refined cabin, armrests and parking sensors.
In this way when you spend more you receive much for comfort and safety. The next in the line-up adds further features which are surely the worth price of the package.
Vauxhall engine supply and fitting are usually done by the same service provider so that high performance can be achieved. They are fitted with surety of strong performance and good fuel economy. Such power units are worked upon before presenting to the buyers.
Carbon emission has been suppressed further
The new model has an advanced Euro 6 compliance engine as the previous power unit has been replaced with the new one. Carbon emission has been suppressed further and fuel economy reaches to almost 48mpg.
Frugal engines of the line-up always help Vauxhall Vivaro to shine among competitors. With improved fuel average tank capacity has been reduced to 70 litres though previous 80 litres tank also can be opted as it is present in the list of options.
With more powerful engines this vehicle behaves with greater refinement and it appeals to the buyers as these units help to pull effectively a loaded or fully occupied van. Four-wheel drive configuration is also present to opt for.
Airbags come into play to protect driver and passengers so this model of Vauxhall Vivaro has improved a lot to become an ultimate choice for the buyers of this category of vehicles.