Engines-Buy Engines-Used Engine for Sale-Reconditioned Engines-Gearboxes-Japanese Car Engines-Remanufactured Engines-Rebuilt-New Engines-Refurbished-Cheap Engines-Diesel Engines Rebuild
Ideal Engines Blog - Discuss Engine Issues With Experts
Ultra-Efficient Honda Civic 1.6 i-DTEC Emits Only 94g/km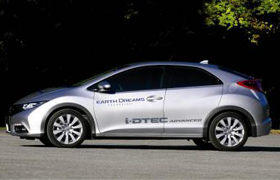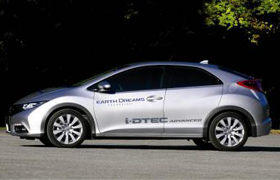 Honda has announced that a new ultra efficient Honda Civic 1.6-litre i-DTEC diesel engine will join the Civic line-up from January 2013, boasting CO2 emissions of just 94g/km. This new 1.6 litre engine produces 118bhp and 300Nm of torque and comes paired with a six-speed manual gearbox. As well as emitting just 94g/km of CO2, it's also capable of 78.5mpg.
Buyers can order the new engine in SE, ES or range-topping EX trim. The level of equipment is the same as any other Civic, but 1.6 i-DTEC models get newly designed 16-inch alloy wheels.SE cars get electric windows and air-conditioning, while ES models get extras like cruise control. Opt for EX trim and luxuries like sat-nav and leather upholstery are thrown in.
First deliveries of the Civic 1.6 i-DTEC are in January 2013. Prices start from £19,400 for entry-level SE models, with mid-range ES cars costing £20,595 and range-topping EX variants costing £23,175.