Engines-Buy Engines-Used Engine for Sale-Reconditioned Engines-Gearboxes-Japanese Car Engines-Remanufactured Engines-Rebuilt-New Engines-Refurbished-Cheap Engines-Diesel Engines Rebuild
Ideal Engines Blog - Discuss Engine Issues With Experts
Toyota To Introduce Hydrogen Based Hybrid Saloon In 2014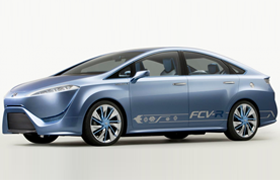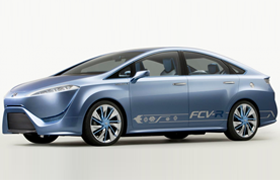 Toyota has announced its hydrogen fuel based saloon to be introduced in 2014 and will be scheduled for sale in 2015, however it is about to make its debut at the Toyota Motor Show 2013 commencing in November this year. The concept is named as FCV-R with the saloon based configurations and design will probably start at $50,000 (£33,000), and putting the challenge against the Tesla Models S, electronic car and the medium sized gasoline model of BMW. It has been reported that the new hydrogen powered FCV-R car will produce good fuel economies of 300 miles with a single tank of fuel, however any further details on the fuel consumption and power ratings  of the car have not been revealed yet.
It is strongly perceived that the Toyota Motor Show 2013 will offer more details on their all new model of "Prius". If we talk about the hydrogen based vehicles then you must know that, Toyota is not the only car maker who is introducing the Hydrogen based vehicle for the year 2015. Hyundai, Korean car makers have already built a hydrogen powered SUV ix35 with the significant advantage in fuel economy over the Toyota's FCV-R model. The Hyundai's ix35 has the 370 miles on a single tank of fuel comparatively more than Toyota's 300 miles per gallon. On the other hand, Honda is currently selling the FCX Clarity that is also hybrid. Other automakers like Daimler, Ford, Nissan and the most importantly, GM have advanced and innovative prototypes that are ready to go in to production so these can be the top competitors for the Toyota's newly introduced hybrid saloon FCV-R.
Toyota's announcement of FCV-R is significant because of the hydrogen technology has been one of the most wrongly conceived and totally got the wrong end of the stick, as fuel alternatives discussed in the automotive empire for the 2015, with the annoyed supporters that has the view as this technology was not adopted swiftly by the Toyota and others has advantage of it.