Engines-Buy Engines-Used Engine for Sale-Reconditioned Engines-Gearboxes-Japanese Car Engines-Remanufactured Engines-Rebuilt-New Engines-Refurbished-Cheap Engines-Diesel Engines Rebuild
Ideal Engines Blog - Discuss Engine Issues With Experts
Toyota RAV 4 EV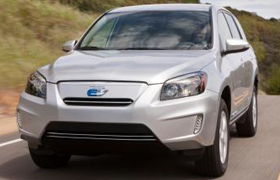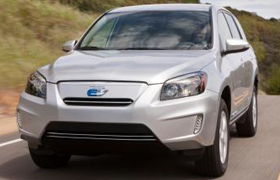 Toyota and Tesla have combined forces to produce the EV version of the RAV 4. RAV 4 is the world's first mass produced electric SUV. It is a job well done by Toyota and Tesla.
The RAV 4 engine is a front mounted electric motor producing 152bhp and 370Nm of torque. Top speed is 100mph and there are two power settings: Normal allows 0-60mph in 8.6 seconds, while in Sport mode the same sprint takes 7.0 seconds. Charging the lithium-ion batteries takes six hours from a 240V socket. It comes equipped with Sat-nav, air-con, flat underbody, roof spoiler, multifunction steering wheel and LED lights.
Only 2,600 will be built over the next three years and will only be sold in California for now but if demand is high enough it could be added to the Toyota EV family for Europe.