Engines-Buy Engines-Used Engine for Sale-Reconditioned Engines-Gearboxes-Japanese Car Engines-Remanufactured Engines-Rebuilt-New Engines-Refurbished-Cheap Engines-Diesel Engines Rebuild
Ideal Engines Blog - Discuss Engine Issues With Experts
Toyota Prius + – A Hybrid 7 Seater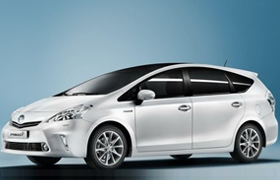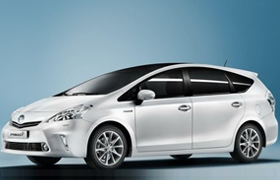 The Toyota Prius+ is the only seven-seater in the world to achieve sub-100g/km CO2 emissions.Toyota is keen to stress this isn't only a standard car; it's an entirely new model.
The Prius+ is therefore the first Prius outside of the Plug-in to use smaller, lighter lithium-ion batteries, which slot under the second row of seats, with no impact on interior space.
All five rear seats fold down individually, while the second row slides back and forth, too. This is a genuine seven-seater. Boot space is a measly 200 litres with all seven seats up, but fold the third row and that increases to 505 litres, while there's 1,750 litres of space with the second row folded flat.
Powering the Prius+ is the same hybrid engine as the standard car, where a 98bhp petrol engine and 81bhp electric motor combine to give 134bhp. The noisy CVT gearbox is annoying. The Prius+ is good at smooth and steady drive.
Entry-level T4 models are £26,195, and produce 96g/km, while standard kit includes a rear-view camera, head-up display and a panoramic roof. It is efficient, well built and practical.