Engines-Buy Engines-Used Engine for Sale-Reconditioned Engines-Gearboxes-Japanese Car Engines-Remanufactured Engines-Rebuilt-New Engines-Refurbished-Cheap Engines-Diesel Engines Rebuild
Ideal Engines Blog - Discuss Engine Issues With Experts
Toyota Engine Affliction: Rock Solid Reliability is Endangered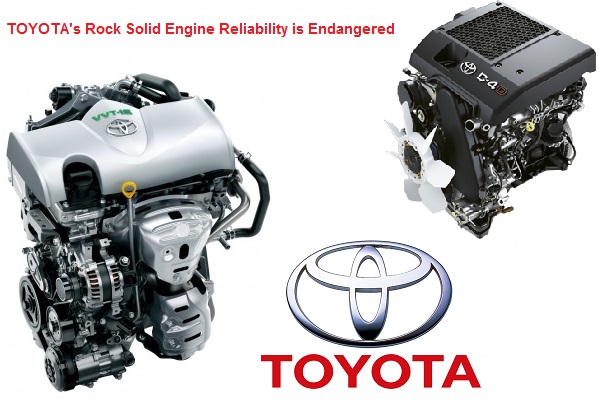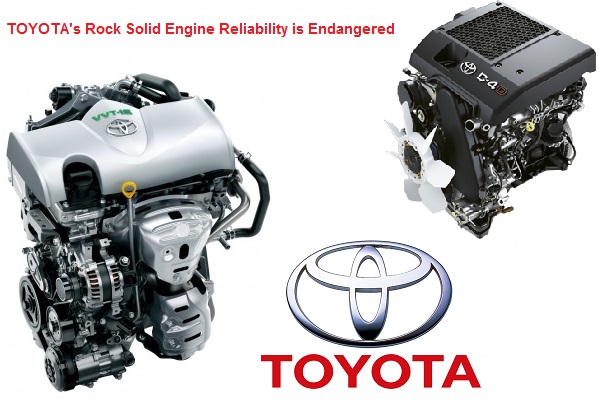 Toyota taken a knock from its high-tech VVT-i petrol and Lexus diesel power units
Japanese automobile tycoon Toyota is famous for building reliable engines but this time their status for rock-solid reliability has taken a hit, as Toyota users have been reporting problems with its advanced and hi-tech Intelligent 'Variable Valve Timing' or VVT-i petrol engines. It doesn't end here, Toyota's luxury division Lexus is also on target where diesel engines have been reported faulty.
Toyota's 1.8 Litre VVT-i engine is very common and has been fitted in several models across the line-up but problems have been reported like it burns excessive engine oil when it passes 50,000 miles. However, the problem is being blamed on the design of piston rings. X-reg models have been given engine replacement in short, which doesn't include ancillaries and cylinder heads.
This replacement is claimed as a part of customer care policy of Toyota. So if you own a RAV4 or Avensis or MR2 and have driven for defined mileage then you need to check its engine oil consumption. In case of excessive usage than standard, you should contact your dealership as soon as possible and check if your vehicle fits in the criteria set for a replacement claim.
Toyota's luxury division Lexus also comes out to be an affliction, as a number of 2.2-litre diesel models have been required to have their cylinder heads separated and de-coked after, as little as, 20,000 miles. Toyota believes that the weather and driving conditions are responsible for this problem in the UK as they directly affect engine's fifth injector which controls the emissions of engine. Just to be on the safer side, you should check the engine oil regularly if you hold any of the Toyotas mentioned above.