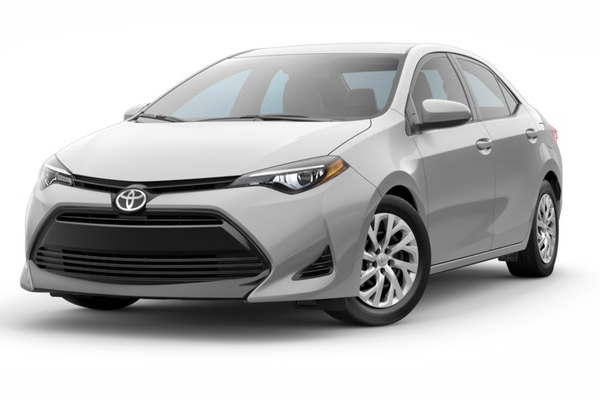 Practicality and reliability is excellence of this car
What is a family car? It is the one that is fit to have your family travel in it hassle free and making the family time fun, not burdensome for always having a watch of what is being happening to the car. What I mean is that you should look for a car that offers a strong build up from inside and outside, and all the functions properly so as to facilitate your family ride. The one that have complicated features and sophisticated interior is not a good choice as such a vehicle will creates problems one way or another.
A major loss will be the lovely ride you want to enjoy with your family or friends, whatever may be the case. Toyota has made the 2017 Corolla version the way it should be for this purpose. It has covered practicality, comfort and simplicity in this one model to make it buyer friendly in every aspect.
Diesel Engine with Refined Performance:
It was an old notion that diesel is not an engine that can please the owner; it was noisy and tiresome, not providing a high level performance. But today the engineers and makers have proved the notion wrong successfully. Toyota Corolla Diesel is certainly one of those saloons that depict the refinement and subtle performance which one wants from the car they own. The 1.4-Litre diesel engine hits the top performance for the diesel range. It is not only quick on road but also economical and easy to take care of. But mind it, Corolla is not a car that is cheap when you are purchasing.
Economy:
But what makes it the top choice in the range? It is the excellent fuel and maintenance economy it shows afterwards. You don't have to take your car for repair every month and you can travel around the world with fuel still left to return home. The car easily smoothes the bumps on the road and the occupiers do not feel a vibration. One negative point is that the car is noisy in lower speeds and when you speed up, it gives its best on the road.
Safety Features and Reliability:
Toyota has always rated high when it comes to safety and reliability. The car has no issues in reliability as the exterior is built strong and firm and protects the passengers inside well. The engine reliability has no issues also, and you can enjoy the ride without worrying about anything happening to the engine. The car also rates high on the safety side, especially for children. 7 airbags with rear curtain and driver's knee airbags are standard. A system to keep the car from rolling back while driving on hilly area is also fitted, tire pressure monitors are also present to warn if any of the tires have less pressure.
Interior Comfort:
Interior comfort is the trade mark of Toyota, especially when it comes to family cars. As people want to purchase a car that can give comfort and space to their family and Corolla fulfills this requirement. Boot space is not an issue, seats are comfortable and the rear seats can easily adjust full grown 3 passengers without any displeasing experience. Touch screen is of standard size not a huge one, but the controls are simple and driver friendly; not making a fuss while operating during the drive.