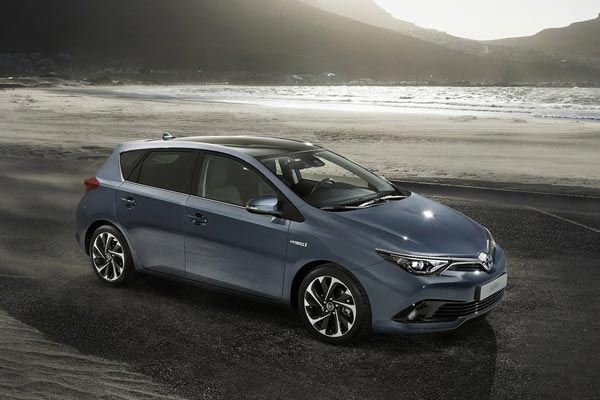 It is well designed and well built
Toyota Auris Touring Sports Estate is a unique vehicle with great practicality and space
Toyota Auris Touring Sports Estate is a versatile vehicle from the house. It has lots of qualities with the good practical approach. It has strong and stylish body structure. It has the sleek appearance. Well balanced body structure with a graceful look. Perfect engine range offers nice quality drive and perfect fuel average with low emissions and low running cost. Equipment and features of Toyota Auris are great with reasonable affordability and practicality. There are competent rivals such as Auris Hatchback, RAV 4, Skoda Octavia, Peugeot 308, Ford Focus and Vauxhall Astra sports Tourer but this vehicle is above all in comfort and performance.
Huge engine lineup is perfect for this vehicle
There are 1.2-Litre, 1.33-Litre, 1.4-Litre, 1.6-Litre petrol engine and 1.8-Litre petrol and diesel engine along with the Hybrid engine. All are great in performance though not quick and fast but perform well. The 1.6-litre diesel engine is the right pick in speed and economy. It is capable of 110bhp and 200lb/ft torque. It takes 10.4 seconds to reach from 0-62m/h along with the top speed of 125m/h. Its fuel average is 70m/g with just 105g/km of Co2 emissions. It is fitted with six-speed manual gearbox and front wheel drive unit as standard.
Exterior and interior are impressive with great look and practicality
Toyota Auris Touring Sports Estate is a fully loaded vehicle. From its exterior to its interior, it is absolutely fantastic. Its outer line is very strong. The front grille is impressive with the great impression of front lights and front fog lights fitting. Its front view and a front side view is just like the shark. Side walls are simple and plain with the graceful appearance. A tail is dashing with good LED rear lights with nice cornering. Interior is big and wide. Its dashboard is impressively big and flat in appearance with lots of good and quality features in it. Sitting arrangement is great and enough leg and head room for passengers is available. The overall combination of exterior and interior is great.
Features and equipment are great for outstanding quality
There is a good space in the cabin to adjust good and quality features. The real thing is the size of features and equipment. In this vehicle, Toyota has used big size equipment due to enough space is there to arrange. There are 3×3 point rear seat belts, good and big infotainment system, good Speedo meters, anti lock braking system, body colored bumper, CD player, and DVD player, air conditioning unit, standard air bags with side curtains, different alarms and indicators along with warning system, alloy and steel wheels, LED front and rear lights, LED daytime running lights, front fog lights,  dual zone climate control, heated seats and mirrors, remote and central locking, parking sensors, roof rails, sat nav, sports seats, PAS, ISOFIX children seat anchor points, adaptive cruise control with stability control along with traction control and speed limiter and steering wheel rake and reach adjustment is also available there.
Safety features are great as well. Fully loaded with safety kits and systems. Stability control is impressive; the balance is perfect steering wheel offers great control on the wheel so that's why Euro NCAP has given five out of five stars to it.