Engines-Buy Engines-Used Engine for Sale-Reconditioned Engines-Gearboxes-Japanese Car Engines-Remanufactured Engines-Rebuilt-New Engines-Refurbished-Cheap Engines-Diesel Engines Rebuild
Ideal Engines Blog - Discuss Engine Issues With Experts
The Stunning BMW Zagato Coupe Concept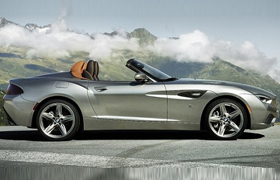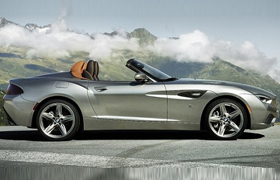 The carmaker/styling house partnership has come up with the striking BMW Zagato Coupe concept. It is based on the BMW Z4 sDrive35iS drivetrain; power for the new roadster is derived from BMW's turbocharged 3.0-lite, six-cylinder engine. Modifications increase its power from 335bhp to 400bhp.
The coupe concept shares the roadster's bumper and 19-inch alloy wheel design, plus prominent cooling ducts in each front wheel arch.  At its rear, Zagato has given the roadster a slightly revised version of the coupe's bumper and tweaked the design of the model's twin exhaust pipes. The roadster's soft top roof cover features the double bubble theme.
Inside the BMW Zagato Roadster's cabin the black and brown leather interior gets embroidered seats and contrasting stitching as does the leather steering wheel and centre console. The seats are also embroidered with a 'z' emblem.
The one-off paintwork the concept wears is designed to vary in hue from dark grey to light silver depending on the direction of light, which BMW describes as giving the car a 'liquid metal' appearance.