Engines-Buy Engines-Used Engine for Sale-Reconditioned Engines-Gearboxes-Japanese Car Engines-Remanufactured Engines-Rebuilt-New Engines-Refurbished-Cheap Engines-Diesel Engines Rebuild
Ideal Engines Blog - Discuss Engine Issues With Experts
The Stunning BMW i8 Concept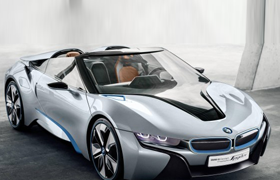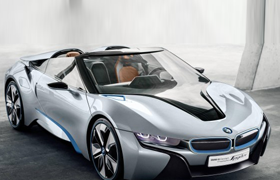 The BMW i8 Concept is the next step in the BMW Vision EfficientDynamics Concept resulting in the most progressive and innovative sports car of its time. Its innovative plug-in hybrid concept combines the modified electric drive system from the BMW i3 Concept fitted over its front axle with a high-performance three-cylinder combustion engine producing 164 kW/220 hp and 300 Nm (221 lb-ft) at the rear.
The BMW i8 Concept goes from 0-62 mph in just under five seconds and returns approximately 104mpg, these figures are currently beyond the capability of any vehicle powered by a combustion engine.  The BMW i8 Concept can travel up to twenty miles on electric power alone due to the derive technology with its large lithium-ion battery, which can be charged from a domestic power supply.
The motor in the front axle module and combustion engine at the rear are connected by an "energy tunnel", which houses the high-voltage battery. Added to which, the 2+2 seater offers enough space for four people, giving it a high level of everyday practicality.