Engines-Buy Engines-Used Engine for Sale-Reconditioned Engines-Gearboxes-Japanese Car Engines-Remanufactured Engines-Rebuilt-New Engines-Refurbished-Cheap Engines-Diesel Engines Rebuild
Ideal Engines Blog - Discuss Engine Issues With Experts
The Spacious new Toyota RAV4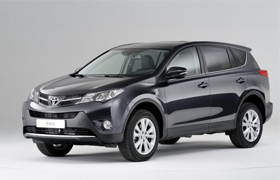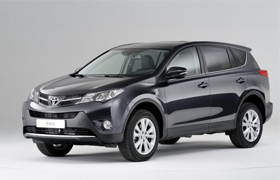 The new Toyota RAV4 engine definitely has its merits. The boot is very practical and the rear seats are roomy and it has superb off ability. If it is compared to the new Mazda CX-5 and it doesn't seem like great value. Its drive is not as good as the CX-5, is expensive to run and is £1,800 more than the CX-5. It doesn't have more kit either than the CX-5.
Power for our all-wheel-drive Toyota RAV4 engine comes from a 148bhp 2.2-litre diesel, which fires up with a disappointing amount of clatter. The Toyota RAV4 has never had so many competitors, so this new model, which has just been launched in UK, is crucial. The design is brand new giving it a rugged look and incorporating the brand's new styling language. This design is certainly not the most rational as the front and rear lights look they have been taken from the Auris on to the RAV4.
It's a larger car than its predecessor, too, at 205mm longer and 30mm wider. The wheelbase has grown by 100mm as well, and the result is a 547-litre boot. That's better than the 456-litre Ford Kuga, which is also well beaten for rear legroom. The cabin design itself is not as stylish as those of rivals like the Kuga, though, with some low-quality plastics and dated-looking dials.