Engines-Buy Engines-Used Engine for Sale-Reconditioned Engines-Gearboxes-Japanese Car Engines-Remanufactured Engines-Rebuilt-New Engines-Refurbished-Cheap Engines-Diesel Engines Rebuild
Ideal Engines Blog - Discuss Engine Issues With Experts
The Nissan Cabstar Engine Carries Plenty Of Loads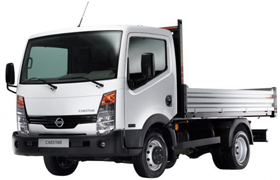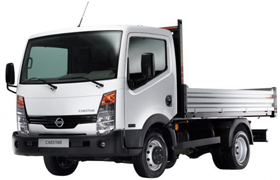 The Nissan Cabstar fills the gap between a normal van and truck. The Nissan Cabstar engine has a cab over layout which gives an impressive carrying capacity as well maneuvering ability. The cabin is larger than its predecessor as it offers lots of storage, although it doesn't make a comfortable journey. The Nissan Cabstar engine for sale is very robust and strong along with improved fuel consumption and longer service breaks means it is not so heavy on the pocket.
The Nissan Cabstar engine layout gives it a tight turning circle and is easy to move. It has a light steering. The ride is bumpy without a load and it is not as relaxing as large vans. The basic level engine is a 2.5 litre diesel which produces 110bhp and 250Nm of torque. The higher powered version boasts 130bhp and 270Nm. The top spec Nissan Cabstar engine for sale in the 3.0 dCi which gives 150bhp and 350Nm. It has an impressive strong impressive. There is an option of 5 speed and six speed manual gearbox.
In terms of equipment, the Basic has a driver airbag, an alarm and immobiliser, a CD stereo, electric windows. The Basic+ adds ABS, EBD and auto-door locking while the Pro gets easy hill start, power and heated mirrors. The top Pro+ comes with front fog lights and a rear heater on the double cab models.