Engines-Buy Engines-Used Engine for Sale-Reconditioned Engines-Gearboxes-Japanese Car Engines-Remanufactured Engines-Rebuilt-New Engines-Refurbished-Cheap Engines-Diesel Engines Rebuild
Ideal Engines Blog - Discuss Engine Issues With Experts
The Next Generation Of Audi A4 Engines Will Be Much Efficient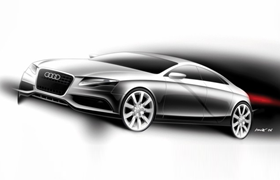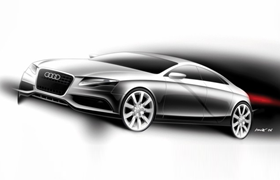 Audi has revealed some details on the next generation of Audi A4 which is expected to arrive in two years. Audi claims that the next A4 will be a technical revolution. It has the internal designation of B9 and is supposed to be more efficient than the current B8 generation.
The next Audi A4 will be the first model to be equipped with its new electric Quattro drivetrain. This means that, unlike current Audi A4 Quattro versions, the next generation A4 will get rid of the heavy differentials and front wheels will be powered by the internal combustion engine as in the front-wheel drive variants. A pair of electric motors will be used to power the rear axle with a combined output of 136 hp.
The new Audi A4 engine range will have a larger version of the  petrol 2.0litre four cylinder engine with 225 bhp, an updated version of the 2.0 TDI diesel engine generationg 197 bhp and others. It is also expected that a front-wheel drive hybrid plug in variant will also be offered. The hybrid version will use a powertrain of 225 bhp 4 pot turbo and a 25 bhp electric motor and will have  B9 PHEV internal code.
The B9 generation of the Audi A4 will also be less heavier than the current A4, with the car expected to lose about 100 kg, meaning that the lightest version will weigh about 1,330 kg.