Engines-Buy Engines-Used Engine for Sale-Reconditioned Engines-Gearboxes-Japanese Car Engines-Remanufactured Engines-Rebuilt-New Engines-Refurbished-Cheap Engines-Diesel Engines Rebuild
Ideal Engines Blog - Discuss Engine Issues With Experts
The Newly Revamped Infiniti Fx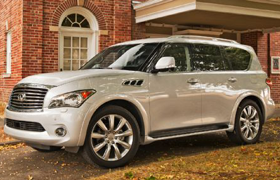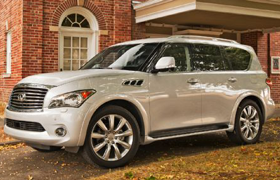 Infiniti? That'll be Nissan's luxury brand, it was launched in 1989. Latterly the badge has carved a reputation for sharp handling, out-of-the-box premium and keen pricing. What we have here is a under the bonnet It's Nissan Z sports car, with a curvaceous but big body on top and a V6 twin-cam turbodiesel.
It's not the best looking SUV, but it's a great deal more attractive than Porsche's Cayenne or Audi's hideous Q7. It is equipped with leather-trimmed, powered, heated and air-conditioned seats, active rear steer, self-healing paint, hard-drive satnav, reversing camera and automatic tailgate. This is where Infiniti makes its sales with stacking so many goodies as standard. The FX occupies some 70 per cent of Infiniti's UK sales.
It has a top speed of 132mph and fuel economy of 25.2mpg EU Urban (31.4mpg Combined).The CO2 emissions are 238g/km. The price starts from £46,780.