Engines-Buy Engines-Used Engine for Sale-Reconditioned Engines-Gearboxes-Japanese Car Engines-Remanufactured Engines-Rebuilt-New Engines-Refurbished-Cheap Engines-Diesel Engines Rebuild
Ideal Engines Blog - Discuss Engine Issues With Experts
The Mazda 6 With Kodo Styling Is A Masterpiece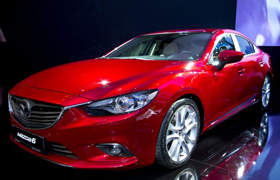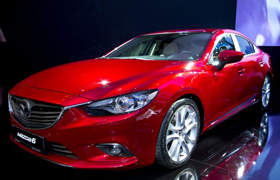 The Mazda 6 is now in its third-generation and the second model to be built with the Japanese automakers fuel saving SkyActiv tech and stylish Kodo design language in mind. Mazda didn't jump the bandwagon like other manufacturers who have ditched saloons in favour of more practical hatchback models. Mazda has gone back to four doors for its new 6. This doesn't mean less practicality as this new car is bigger than a Ford Mondeo and is more spacious than a Honda Accord. Mazda 6 engine also offers class-leading fuel economy and a stylish exterior design that is sure to be a head turner. The most powerful Mazda 6 engine for sale is the 2.2 L diesel engine which is smooth and punchy, has low CO2 emissions and an agile six-speed manual gearbox.
The Mazda 6 is one of the most extravagant family cars on the market with looks that make Ford Mondeo, VW Passat and Skoda Superb plain, dull and boring. It has bulging wheel arches and sharplines and is based on Kodo design language. Its high window line and coupe-style roofline give it a more muscular look. Every trim is well equipped; with even basic SE models getting 17-inch alloy wheels, Bluetooth, a 5.8-inch colour touch screen and daytime running lights. The interior is a blend of soft-touch and glossy materials.
The Mazda 6 engine line-up starts with a choice of 143bhp and 162bhp 2.0-litre four-cylinder petrol engines, but the most efficient Mazda 6 engine for sale is the 148bhp 2.2-litre diesel. The flagship Sport model uses a 172bhp version of the diesel. The six-speed manual is particularly slick, but the automatic gearbox is surprisingly good, too, with well-executed manual shifts possible from the steering wheel-mounted paddles.