Engines-Buy Engines-Used Engine for Sale-Reconditioned Engines-Gearboxes-Japanese Car Engines-Remanufactured Engines-Rebuilt-New Engines-Refurbished-Cheap Engines-Diesel Engines Rebuild
Ideal Engines Blog - Discuss Engine Issues With Experts
The Auris Tourer Estate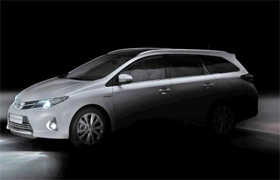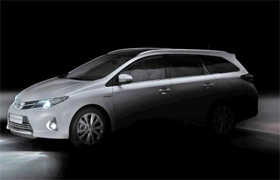 The estate version of the new Toyota Auris will be officially unveiled by the Japanese manufacturer at the Paris motor show later this month.
The Auris Touring adds a wagon body to Toyota's Auris, which will take on the likes of the Ford Focus and Vauxhall Astra estates. It is the first time the Auris has been offered as an estate. What really separates the Auris Touring Sports apart from other estates is that it is the first estate in the segment to be offered with a full hybrid powertrain alongside conventional petrol and diesel engine options.
The hybrid power is expected to be from a 1.8-litre petrol engine/electric motor and nickel-metal hydride battery set-up used in the current five-door Auris.