Engines-Buy Engines-Used Engine for Sale-Reconditioned Engines-Gearboxes-Japanese Car Engines-Remanufactured Engines-Rebuilt-New Engines-Refurbished-Cheap Engines-Diesel Engines Rebuild
Ideal Engines Blog - Discuss Engine Issues With Experts
The All New MINI Reviewed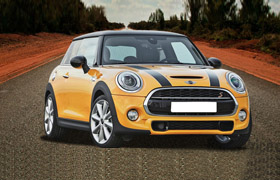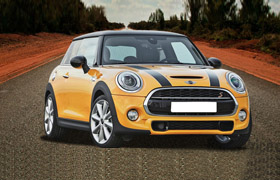 The all new MINI has received its third take from BMW
The all new MINI has received modification package from its mother company BMW who has given its third take on the "new MINI", the three-door hatch has also been described as "the new original" which means it gives the impression of being very similar, although a bit bigger and wider on the front and has a few good shiny gadgets along with the new tech modifications and on board changes.
The most important thing experts have noticed is that the MINI will not be the original MINI any more in the third generation after these modifications from BMW. It definitely is bigger than the original MINI of 1959, but even bigger than the outgoing models. It has 98mm longer, 44mm wider and 8mm higher body than the original whereas its wheelbase is 28mm longer that provides the wider front and rear tracks.
MINI is offered with the three cylinder engine for the first time from its MKIII platform whereas it will be available with three engine options, all engines belong to BMW's EfficientDynamics technology family. The all new three cylinder engine is a 1.5-litre unit which is ready to go in the Cooper. It has the capacity to give power output of 134bhp and similar unit for the Cooper D with 1.5 litres and three ports pattern will produce 114bhp. Third engine is a 2.0 litre unit with four cylinders, capable of producing 189bhp; it will give the power to Cooper S in future. These engines are much more fuel efficient than the present engines serving the MINI's.  BMW claims that these engines are 27% fuel efficient and equally better on CO2 emissions. These engines will return 80 plus mpg and just 92g/Km of CO2 emissions in the Cooper D. All range of engines will be paired with six speeds manual gearbox as standard and the best part is, they will be available in the automatic six speed configuration but as an option. There is another addition in the transmission range with the availability of paddle shifting sports transmission.
Traditional central circular speedometer is still there but it doesn't actually show the but has been converted into anonboard display to show different things like stability control, adaptive cruise control and an onboard emergency calling system in the case of an accident. All new models are much more customisable and you can build your MINI as your heart's contents. The new house of MINI will be the BMW's Oxford plant which is also hosting the 2-series Active Tourer MINI-MPV.