Engines-Buy Engines-Used Engine for Sale-Reconditioned Engines-Gearboxes-Japanese Car Engines-Remanufactured Engines-Rebuilt-New Engines-Refurbished-Cheap Engines-Diesel Engines Rebuild
Ideal Engines Blog - Discuss Engine Issues With Experts
The All New Ford Mondeo Revealed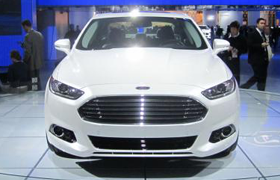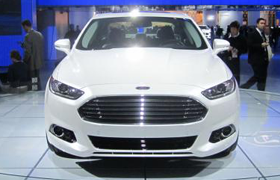 The Ford family car, Mondeo has a new version; it was revealed at Detroit Motor Show. Like the Fiesta, Focus and Kuga, the newcomer is a world car produced under the 'One Ford' banner that means it will be sold unchanged across the globe. It will be called Fusion in the US, but will continue to be known as Mondeo in the UK and Europe.
It's all change in the new Mondeo. From the body to the chassis to the engines, everything about this fifth evolution of the Mondeo is brand new. And for the first time ever, there will be hybrid and plug-in hybrid models that'll return 56mpg and 140mpg respectively. It will come as a hatchback, an estate and a saloon.
The new Mondeo is being equipped with all the technology it needs like inside, the new Mondeo will also get SYNC, Ford's Microsoft-developed in-car entertainment system, which streams music to the car's speakers from your phone and also incorporates Bluetooth and Internet access. The MyFord Touch system will also be available which offers voice control for all major systems.
It will also feature 1.6 and 2.0-litre turbo EcoBoost petrol engines, equipped with stop-start technology. Diesel choices will include updated versions of the 1.6 and 2.0-litre TDCi engines already seen in the Focus. All cars will also offer a choice of six-speed manual or paddleshift SelectShift automatic gearboxes. The stars of the show will no doubt be the petrol-electric hybrids. Pricing is likely to match the current car which starts at £17,795. It will be arriving in the UK in September 2013.