Engines-Buy Engines-Used Engine for Sale-Reconditioned Engines-Gearboxes-Japanese Car Engines-Remanufactured Engines-Rebuilt-New Engines-Refurbished-Cheap Engines-Diesel Engines Rebuild
Ideal Engines Blog - Discuss Engine Issues With Experts
Super capacitors Integrated into Carbon Fibre – Volvo 's Breakthrough In Electric Car Battery Technology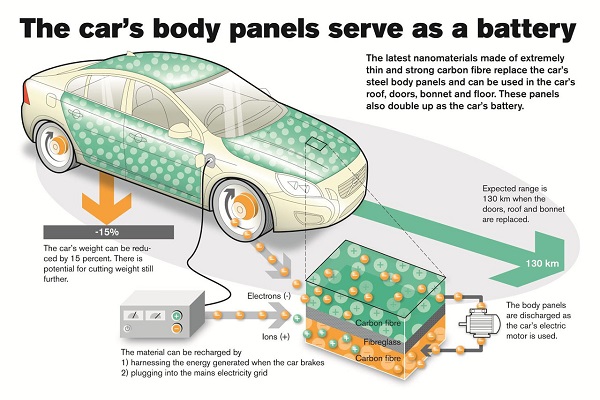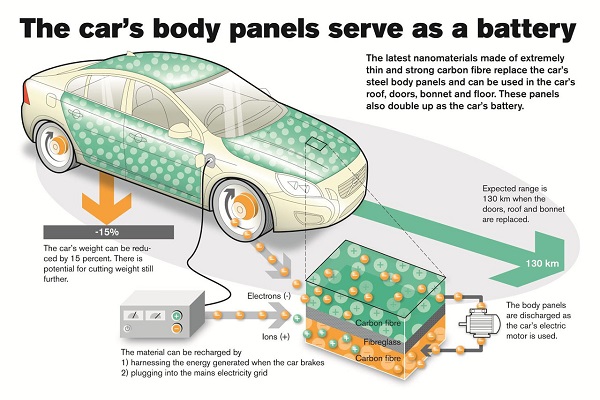 Volvo is ready to convert door panels, hoods, trunk lid and roof into battery packs with the integration of new battery technology
A battery pack is the most integral part of any electric vehicle in regards to its power storage and use of power. Some vehicles use huge battery packs, others prefer smaller; regardless of its size the batteries are charged with the generator or power outlet. Volvo has always been one step ahead of others in introducing unique and efficient solutions for enhanced driving experience so, they came up with the idea of integrating electric car's colossal battery pack into the wheel arches, the skin of car and even around the chassis itself.
To obtain what seems abstruse at the moment, Volvo is placing the tiny and light weight batteries into the body of electric vehicles. What Volvo has to say now is that in the near future, looking under the hood would be hard to come by. Electric cars of this age are using tremendously gigantic battery packs which, with the help of brilliant team, will be replaced with cutting-edge battery technology. All thanks to super-capacitors integrated into carbon-fibre, nano structured batteries; the trunk lid or engine cover will be transformed into the main power source for these electric vehicles. This project has been under development for more than three years now.
A Volvo S80 saloon is crowned to be the first to conduct on road test for plenum cover and trunk lid as the main power sources. With the help of this system soon the door panels, hoods, trunk lid and roof will be turned into battery packs. Polymer resin and carbon fibre are merged together to form an advanced nano-material which then uses super-capacitor integrated into the skin of the vehicle. Plug the car into a conventional outlet or accomplish the charging by a regenerative braking system that these cars are equipped with. Currently this S80 is doing 80 miles in one charge and this battery technology has helped in trimming down almost 15 percent of weight.