Engines-Buy Engines-Used Engine for Sale-Reconditioned Engines-Gearboxes-Japanese Car Engines-Remanufactured Engines-Rebuilt-New Engines-Refurbished-Cheap Engines-Diesel Engines Rebuild
Ideal Engines Blog - Discuss Engine Issues With Experts
Skoda Superb mixes reliability and practicality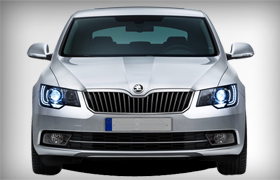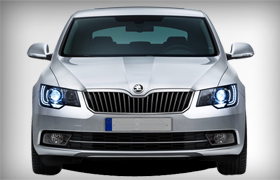 Geneva Motor Show 2008 was an enormous Motor Show in which second generation of Skoda Superb was unveiled with bundle of similarities with preceding model that was also based on Volkswagen MQB platform; however new model has used  B6 platform which is the same as Volkswagen Passat. The new model of Skoda Superb also shares numerous parts with the German car Volkswagen Passat. The Skoda Superb is powered by the best in class Volkswagen diesel engines with greatest environmental friendly versions and up gradations.
These diesel variants are between 1.8 litres to 2.0 litres producing power from 105bhp to 170bhp. The 2.0 TDI which gives 170bhp is new edition in the engine line up. However, Skoda Superb has a variety of options regarding power transmission, which includes five speed or six speed manual and six speed or seven speed automatic DSG transmission. We start from 1.9TDI which has best fuel economy of 50mpg on average with low emissions but it looks old fashioned and boorish as well. The Greenline version of Superb has also used the latest version of engine but it is low in weight with longer gearing and it emits 136g/km of CO2 which is very low than the standard model, that has emissions of 150g/km.
The Greenline returns fuel economy of 55mpg. In 2011 it was updated with a 1.6 litre diesel unit and the new Greenline II title; it has updated fuel economy of 64 mpg and emissions of 114g/km CO2. It is smooth and refined. The 2.0 litre engine is also very refined with 140 bhp and offers great blend of in-gear power and efficiency with an average of 48mpg. All models come with six speed manual gearbox as standard that presents precise changes but there is an exception of 1.9 litre TDI which is mated with five speed transmission.