Engines-Buy Engines-Used Engine for Sale-Reconditioned Engines-Gearboxes-Japanese Car Engines-Remanufactured Engines-Rebuilt-New Engines-Refurbished-Cheap Engines-Diesel Engines Rebuild
Ideal Engines Blog - Discuss Engine Issues With Experts
Say Guttentag To The New Audi A3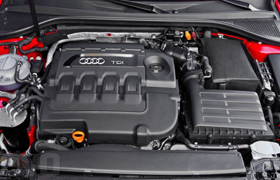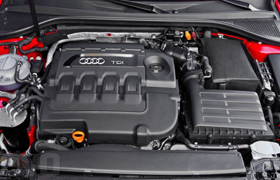 Say hello to all new, third generation of Audi A3. The new Audi A3 has new basic trim, 1.8 litre 178bhp 1.8 TFSI. It replaces both the old 158bhp 1.8 litre and 197bhp 2.0 litre, until 2013's new S3. This new engine is the moist powerful A3 you can buy. The A3 range starts at just over £19K.
The Audi A3 is equipped with the usual plethora of self-parking and collision-warning systems, and buyers have more choice than ever when it comes to dynamics. You can choose a Sport or S Line spec car for its exterior and your can opt out of the stiffer suspension that normally accompanies them.
Entry level SE models come as standard with 16-inch alloys, Bluetooth, air-con and Audi's MMI control interface with a folding dashboard-mounted screen. If you upgrade to Sport trim you get 17-inch wheels, Audi's 'Drive Select' adaptive controls for vehicle set-up, as well as climate control and sports seats.