Engines-Buy Engines-Used Engine for Sale-Reconditioned Engines-Gearboxes-Japanese Car Engines-Remanufactured Engines-Rebuilt-New Engines-Refurbished-Cheap Engines-Diesel Engines Rebuild
Ideal Engines Blog - Discuss Engine Issues With Experts
Renault Megane 2014 Reviewed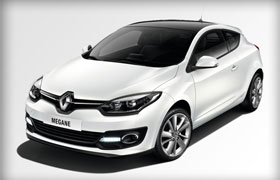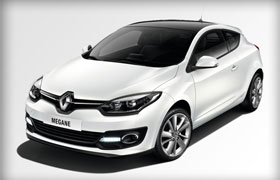 All You Need to Know About the New Megane
The all new Renault Megane was initially introduced at Frankfurt Motor Show 2013, back in September. Renault isworking on its policy of deploying new designs and innovations across its model range and this time Megane has its turn to adopt all new innovative package of tweaks and updates to incorporate the Renault's most modern front end styling which is offered on all models including Megane Hatchback, Megane estate and Megane Coupe but the most interesting point to be noted is that the change ensures excellent unity between the front ends of all mentioned models though each model retains its own distinctive identity. All stated models of Megane are exclusively equipped with new oval shaped elliptical headlights and this design is also applied to the sports models of Megane but keeping their unique identity unchanged. An exclusively dynamic stance has been applied over the Megane RS and Megane GT with innovative front end design and the headlights with all new gloss black eyelids to give them an elegant and mystique look.
The French car maker announced that the new Megane will be open for sale in Europe in spring of 2014. Renault Megane engine line-up starts from a 115bhp petrol engine. It is an option to be ordered with Expression+ models, while a slightly advanced petrol unit of 130bhp and a diesel of 110bhp are offered in the GT-Line Tom-tom models. With the introduction of the new and revised engine line-up, all old engines including 165bhp petrol engine and 90bhp diesel unit have been dropped.
The Megane 2014, comes with seven trim packs to cover everything from interior styling to rear park assist sensors and tinted windows to well-built bigger alloy wheels and electric operated folding wing mirrors that gives the Megane an elite gaze. Other refreshed equipments include automatic climate control system with separate adjustments for both driver and occupant standard on dynamic Tom-tom models while the Expression+ models and above are equipped with LED daytime running lights. Renault R-Link is offered as an option on GT-Line, allows the internet access and cloud access with the help of a phone.