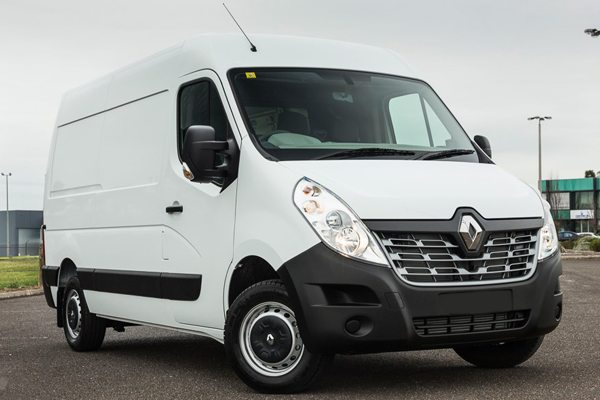 Different body styles and sizes has made it a good choice
Engine of this large Renault van has come with engine specifications that match standards of Euro6 to be environment friendly and the other major quality is to carry more weight or cargo volume. Wide range of front wheel drive FWD and rear wheel drive RWD is present in this series.
The system for information and entertainment is not that easy to operate and the other suggestion is to introduce automatic gearbox in all models that is presently offered only in top models.
Manual speed transmission is not ideal for this size van as drivers want more smoothness while they move it. This range has been considered as the most comprehensive one due to different body styles and engines.
All wheel drive AWD conversion is also possible so you can enjoy every bit of driving this big size vehicle. Similarly the weight carrying capacity for different chassis varies so you can go for the one that you want to have.
From 2.8 tonne to 4.2 tonne cargo capacity buyers can select one according to usage. For all different models one single 2.3 litre diesel engine is present but it can produce different powers.
From single turbo maximum gain is 130bhp and least is 110hp. While in twin turbo trim it is 145hp, 165hp and 170hp. In this way those who are interested in purchasing this automobile find good variety of machines. To replace previously available trims there are now just two business and business plus. It has been done to make selection bit easier for those who are interested in purchase.
Spacious Cabin & Modern Technology
The space of cab can be used for multiple purposes and it shows flexibility that the manufacturer has offered. Sliding doors on both sides are standard that enhance the usability of the vehicle as a load carrier. Height of the cabin is also good enough to load and unload the goods.
The rear door opens to a stretch of 180 degrees that is also ideal for a number of reasons. With trim models an array of desired features come as remote locking, door mirrors are electronically heated, with RWD the vehicle gets a step at rear and immobilizer is also there.
In plus upgrade even something more has been offered as mirror for a wider view, parking sensor to avoid rear side collision and also windows that are controlled electronically. The largest van of this series has long base that has capacity of 17 cubic meters in total.
For safety there is electronic stability control that ensures excellent handling. The other feature is load adaptive control that keeps the driver in full command and also assists in flawless driving.
With such great added upgrades the Master Van has become a better choice when comparisons have been made by experts. That is why it has been placed at higher ranks and more people around the world will be willing to buy this vehicle.