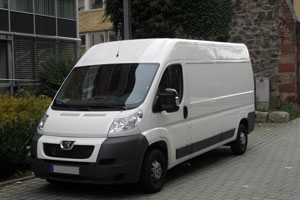 More power and the increased economy was made possible with new power trains
Load-carrying vans are required to have a bigger room for cargo so that maximum load can be carried. Peugeot Boxer has a load capacity of 17 cubic meters which allows you to put bigger things without trouble. From Peugeot, it is the biggest van so for a bigger vehicle other manufacturers need to be looked at.
Peugeot is one of the best load carrying van in 3.5-ton class. This fact enhances the demand for Peugeot Boxer second-hand engines for sale. When your Boxer is loaded to its maximum capacity the engine does not need to work hard to pull. Boxer is a popular commercial vehicle from the day it was launched.
Present-day van similarly enjoys greater acceptability as the vehicle has evolved to cater needs of the buyers. Now it is time to make major updates again as the last facelift was introduced six years back. Euro6 compliant engines replaced the old units four years back and that replacement kept the van in competition.
More power and the increased economy was made possible with new power trains. You now get variants of same engines, tuned to different outputs. The four-cylinder 2.0-litre diesel engine has BlueHDi technology. This technology was unveiled in Frankfurt seven years ago and is the best so far due to polluting the environment least.
For diesel engines, it seems a lifeline to answer the criticism of higher carbon emission. Peugeot uses BlueHDi for all diesel engines so that popularity and utility of diesel units remain intact.
An additive particulate filter and selective catalytic reduction
Diesel engines are still very much in demand for their low fuel consumption and engine muscle. Challenge to reduce the emission of these units has been answered by this advancement. Nitrogen oxide emission has come closer to the level of petrol units but while doing so the character of diesel engines is safeguarded. Peugeot engines UK offers these units to buyers at cheap price.
Though they are used you can trust their ability to keep working without a problem. Reduction in carbon emission is not significant but still two to four per cent less carbon is emitted after new Euro6 compliant engines. An additive particulate filter and selective catalytic reduction are used in this technology to achieve lessen pollutants emit by diesel engines.
Stop-start technology is also included in some models which help to reduce emission and increase fuel average. Three variants of 2.0-litre units produce from 109bhp to 161bhp. Fuel average figures remain between 43mpg to 47mpg and drivers must be happy with these.
None of these engines is paired with auto speed transmissions so you only have to use a standard six-speed manual gearbox. Front-wheel drive is also standard and there is no other option too. Different wheelbases and heights change the lad capacities so you can choose from the available vary according to the nature of your job or business.
Payload capacity also varies and towing capacity is 3000kg whereas on the roof you can put as much as 150kg. Your Boxer is a tough and strong build to do the arduous job of running with huge weight.
Peugeot Asphalt and Grip version
Loading is possible through sliding side door and rear doors so in tight parking you can use rear doors and for driver's ease side door is best. Cargo bay has a light so cargo remains visible and eight points on inner sides which are increased to ten for longer wheelbase models to let you tie up your cargo for improved safety.
For panel vans, steel bulkhead is standard for sake of the safety of people on front seats. To replace your car's engine Peugeot engine fitting service is reliable and you get different reconditioned engines from this platform. Peugeot Boxer is also available in crew cab body design. Peugeot Asphalt and Grip version are also designed to meet the requirements of different terrains.
So if you have to move on rough or difficult tracks then Grip version is well equipped. It has all-season tyres, hill descent control for a better surface grip. Cruise control has the flexibility to set different speed limits. Mud flaps for four wheels are also fitted with wheel arch protectors. Driver's seat armrest is added to provide need relaxation.
The satellite navigation system is integrated
A complete electric version is also present in Boxer line-up and you can have two different ranges of this version. First one is up to 225km and the second one is up to 270km. L1 and L2 models get to 225km limit and L3 and L4 versions take you to 270km.
The van is one of the fully electric vehicles Peugeot presently offering. The satellite navigation system is integrated with five inches touch-screen mounted on the dashboard. Apple Car-play and Android Auto connectivity let you see your smartphone apps on this screen. You can connect two phones in one time.
Vehicle dimensions can be shared with the system to go only on roads which allow vehicles of the dimensions. Different fleet management packages are also present which let you track vehicle, fuel consumption calculation and service maintenance monitoring. Peugeot with a futuristic approach and to keep buyers loyal have improved Boxer much.