Engines-Buy Engines-Used Engine for Sale-Reconditioned Engines-Gearboxes-Japanese Car Engines-Remanufactured Engines-Rebuilt-New Engines-Refurbished-Cheap Engines-Diesel Engines Rebuild
Ideal Engines Blog - Discuss Engine Issues With Experts
New Lamborghini Gallardo, Frankfurt Motor Show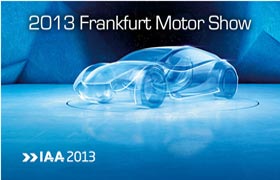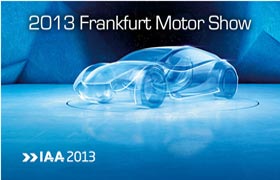 Lamborghini Gallardo LP 570-4 Squadra Corse
 Lamborghini has introduced the Gallardo racer in Frankfurt Motor Show that is the fastest ever version and it took the name of the division by the Squadra Corse, however the inspiration and the performance capabilities along with the style has been acquired by this super car. It boasts a power output of 562 bhp that comes from a V10 to make the car a racer. It has a six speed gearbox mounted to the steering wheel paddles and has the mean time from 0 to 62 mph of 3.4 seconds with the top speed of 199mph.
Toyota Yaris Hybrid-R
Toyota Yaris Hybrid has made its debut at Frankfurt Motor Show with the 414bhp powertrain, yes! It is the all new Toyota Yaris Hybrid-R that is powered by the combination of 1.6 litre four cylinder unit with the direct injection fuel delivery and the electric system that has two power motors one on each rear wheel based on Le Mans technology TS030 Hybrid that is used to store the energy. Toyota claims that the super-capacitor can accumulate power at an advanced density and more rapidly than the metal-hydride battery used in the standard Yaris hybrid.
Skoda Fabia VRS
Skoda Fabia VRS is a good small car that can carry a lot of stuff in the boot for much small configurations and it can reach the 100 kilometres per hour limit in only seven seconds with an elevated fuel economy. It is the twin sister of the Polo GTi with the same 1.4 litres twin turbo engine and the DSG transmission but it is cheaper and practical than its competitor.
Mercedes Benz S500 Plug-in Hybrid
The name of the all new Mercedes Benz S500 might not be that interesting however, it is more than the name. The marque was showed back in 2009, S500 with the Hybrid Plug-in technology. The performance that is much important feature, even more than the economy of the car and the S500 is up to the mark in the performance. It has a 3.0 litre turbocharged engine with V6 configuration that is paired with the electric motor and trunk mounted lithium-ion battery. It can produce 328 horsepower along with the 354 lb-ft of torque however the motor can produce the 80 kilowatts or 107 horsepower with the 25 lb-ft of torque.