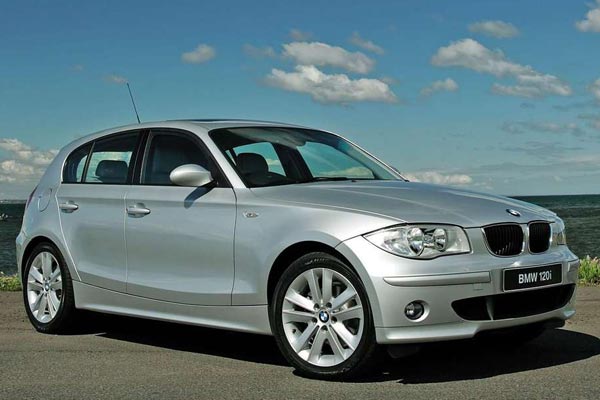 Impressive fuel economy and number of improved features are highlights
Placed in middle of 1series models the car is good choice for its frugal engine and opulent cabin features. Satellite navigation is standard with 6.5 inches screen on middle of dashboard and driving aides like reversing camera and parking sensors are also present in every variant.
For extreme weather of Europe heated mirrors are necessary and you get them without paying extra. Fog lights are also quite important and auto wipers make list of technology features very much complete. New generation BMW 120i engine of 2.0 liter with four cylinders is turbo petrol motor that takes this five door hatch from zero to hundred kilometers per hour speed in little more than seven seconds.
Eight-speed automatic gearbox is fitted to ensure least engagement of driver while running it. It is an excellent one and makes driving fun. Average fuel consumption on highway and within city is 5.8 liters for 100km distance. It is impressive for a car like this.
Standard Package of features
New BMW engine is more powerful than one it has been replacing and interior is much practical than coup model of the car. Maximum output of the engine is 135kW and torque is 270Nm that push rear wheels alone so you find it quite balanced.
For person on driving seat lane departure warning, pedestrian detection and forward collision warning are present in every model of the series no matter what you select from the range. Couple of years ago a number of changes was made in specifications and engine that were just to make it superb option in the class.
Standard features' list became longer and optional specifications were more lavish. Exterior gets LED lights and it is only upgrade that you can judge at a glance. New design of seventeen inches alloy wheels and two optional bigger ones are available for M sport variant.
Cabin and technology specifications for better driving and entertainment
Inside cabin you find cluster of digital features on a black panel that is new addition. Engine efficiency data, gear position and navigation guidance is present there for person in charge.
Finishing makes the interior further lucrative with extra shimmer of center stack and front console. The best among all is iDrive6 system that is to offer access to radio, audio, navigation, maps, vehicle settings and much more. It seems more like an iPhone in appearance and function.
Practical interior of the car and reasonable boot space
Dimensions of the vehicle suggest that it is not a big car and use of cabin space need to be subtle to offer best possible usage of the room. Front seat occupants get the best seats and plenty of little spaces to put things.
Storage place with a lid is in middle of the two seats and USB connectivity option is also there. Good sized glove-box and door bins with smart division are making it extremely practical. Luggage area is modest so you can put bags of reasonable size there so you get a right vehicle for enjoying ride and drive.