Engines-Buy Engines-Used Engine for Sale-Reconditioned Engines-Gearboxes-Japanese Car Engines-Remanufactured Engines-Rebuilt-New Engines-Refurbished-Cheap Engines-Diesel Engines Rebuild
Ideal Engines Blog - Discuss Engine Issues With Experts
Mugen CR-Z is Coming to UK!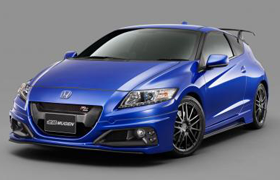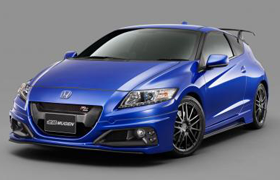 Mugen is Honda's official tuning arm and it has unveiled a performance version of the CR-Z hybrid coupe. Only 300 cars were going to be made and all sold in Japan but now Honda UK has confirmed that this same version will be here within a year.
It is called the Mugen RZ. It features the same 1.5-litre petrol engine, but adds a supercharger to increase power from 112bhp to 154bhp, and deliver 185Nm of torque. That's backed up by an electric motor producing 20bhp and 78Nm for a total of 174bhp and 263Nm.
The car is expected to cover 0-62mph in around eight seconds and return over 50mpg. The highlights include lowered suspension, 17-inch wheels and a sports exhaust. The styling has also been enhanced with a brash bodykit, new grille, deeper side skirts and a rear diffuser, plus a huge roof spoiler at the back. It's under development by Mugen Euro (a separate company to Mugen in Japan) and will feature styling, engine and chassis upgrades.
The UK car will go on sale next year.