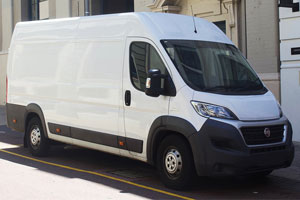 Fiat Ducato is quite popular and demanded in the large van market
The Fiat Ducato comes with four engines, including one of the most powerful engines currently available in commercial vehicles. These units are supposed to tow heavy cars without exerting any additional effort. When looking for reconditioned Ducato engines to replace the power unit in your van, you should look at the features of Ducato engines.
It created a great impact when it was originally introduced owing to its capacity to deliver, and it has been ranked well among vans of its size ever then. This is quite popular and demanded in the large van market. Although the Peugeot Boxer and Citroen Relay share the same base, the Ducato has a distinct identity.
It is chosen above competitors because of its high cargo capacity and diversity of engines with different power variations. These vehicles are powered entirely by Fiat technology, which is multi-jet II. The range's diesel engines start at 115bhp and go up to 177bhp. Previously, two engines of 2.3 litres and 3.0 litres were offered; today, there are two engines of 2.0 litres with 115bhp and 2.3 litres with three versions.
There will be fewer carbon emissions and more fuel economy. One of the 2.3-litre models generates 150bhp, and this model also comes with Eco-Jet technology to improve fuel efficiency even further, achieving over 47mpg. You won't be able to think of comparable vans of similar size in the car industry with so many power outputs and decent fuel efficiency. Their bodies are built to meet the needs of their masters.
The enormous van has a lot of competition
The overall number of combinations is around ten thousand, with four body lengths and three various heights being the most significant. Used Fiat engines for sale in the UK are designed to keep your vehicles moving while saving you money on gas. A larger and more powerful Ducato is available to meet your demands for moving more cargo, and these versions come with a unique gearbox for smooth gear shifting.
Except for models with a 115bhp engine, this option is available on any other model. The enormous van has a lot of competitors, so it's not simple to win, and they all keep pushing forward. Platform and chassis cab variants can be utilised to transport a wide range of individuals. Passengers have nice seats in these models, and they may be used as a trip van.
The refinement of power units is not perfect, and rivals excel in this area. If you don't require the greatest puller with 177bhp, the previously stated 150bhp engine with Eco-Jet is the best alternative. Stop-start and eco functions, as well as power steering, all aid in improving fuel economy and lowering carbon emissions. The current model features improved drive dynamics and comfort.
If you've driven a prior van model, this fact will stand out much more. It has evolved into such a sophisticated huge vehicle over time. The overall driving experience is positive, and the steering wheel is well-balanced for this vehicle's size. The Volkswagen Crafter is a lot more sophisticated than this, but it's still one of the best.
The cabin is not only of higher quality, but it is also more spacious
A vehicle's timing chains guarantee that valves open and close on time, but if they wear down, this timing is disrupted. The Fiat timing chain works well and may be changed if necessary. It is preferable to replace it with a new one than to wait for this critical component of the engine to fail. The automatic gearbox shifts smoothly but slowly, so you'll have to get used to it.
This issue is more common with low-powered cars, and matching this gearbox with high-powered engines does not result in a delay. Over the aforementioned speed gearboxes, a six-speed manual gearbox is favoured. Previously, the inside condition was poor, and you can see cheap and low-grade items. The inside of the new Ducato has been improved significantly.
Not only is the cabin of higher quality, but it also has a more sensible arrangement. Though there is much more that may be done in this area, a recent development is noteworthy. The dashboard may be partitioned to provide different storage possibilities. The driver can use the settings on the steering wheel to keep his or her attention on the road.
The seats are particularly comfortable
To be in command of this large vehicle, the driver is given an elevated seat. Storage options are restricted in that the majority of them are out of reach. There is also a temperature-controlled glove-box, as well as various open storage areas. Larger gadgets, such as a tablet, can also be put on the dashboard at a specific location.
Although the infotainment system and this facility could not be used without causing inconvenience, they are nonetheless appreciated. The seats are not very comfy, but the driver's seat has been designed to allow passengers to travel without becoming fatigued. Experts praise the sensibly designed cabin, which includes an extra cup holder for bench seat passengers. The van's good weight carrying capacity is another reason for its appeal, and with various dimensions, these vans may readily satisfy your needs. You'll need to move to Sprinter and Crafter to get the longest load lengths. Safety has also been increased, and it appears that this is now Fiat's most crucial responsibility.