Engines-Buy Engines-Used Engine for Sale-Reconditioned Engines-Gearboxes-Japanese Car Engines-Remanufactured Engines-Rebuilt-New Engines-Refurbished-Cheap Engines-Diesel Engines Rebuild
Ideal Engines Blog - Discuss Engine Issues With Experts
Mitsubishi Mirage – European Debut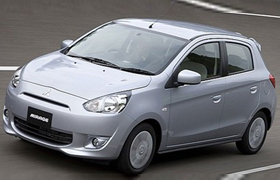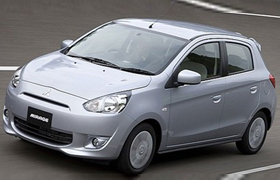 Mitsubishi will launch a new compact car for the European market at the Paris Motor Show later this month. It was launched in Thailand and now it's coming to UK. The car, named Mirage in some markets, is said to be focused on high fuel efficiency, affordability and compactness.
Mitsubishi wants to take advantage of Europe's increasingly stringent CO2 regulations, and an increasing demand for efficient city cars. The 1.0-litre 3-cylinder MIVEC engine emits a claimed 92g/km. This is achieved through weight reduction, aerodynamic drag reduction, and a start-stop system.
The global compact car has received high acclaim in south East Asian countries and Japan. It is expected to launch in Europe, Australia and other markets in February 2013.