Engines-Buy Engines-Used Engine for Sale-Reconditioned Engines-Gearboxes-Japanese Car Engines-Remanufactured Engines-Rebuilt-New Engines-Refurbished-Cheap Engines-Diesel Engines Rebuild
Ideal Engines Blog - Discuss Engine Issues With Experts
Mitsubishi L200 Trojan Makes A Come Back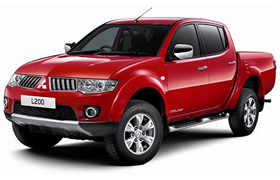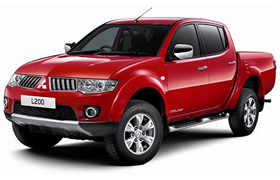 Mitsubishi the Japanese automaker have just relaunched the revamped L200 Trojan. They are actually re-introducing the brand with a new double cab model featuring better specification and better looks. Coming to a dealer ship near you the 2012 Trojan L200 has been loaded with a an upgraded Euro 5 compliant 2.5L turbo diesel engine producing 30 percent greater power from 136 bhp to 175 bhp  and torque surging up by 27 percent from 314 Nm to 400 Nm as compared to the previous engine.
The Mitsubishi L200 is one of the only double-cabs on the market that you can drive on tarmac in four-wheel drive without doing any damage to the car.
The Trojan is priced at £17,999, or £19,324 with leather upholstery. It is available in two colours either Aztec Red or pearlescent Cosmic Black. It has been designed to prove value for money.