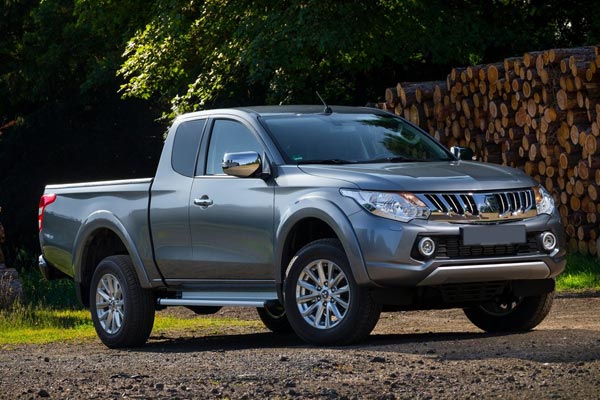 A lot of interior developments and engine superiority have done the trick
When you think of the best vehicle of a class then superiority of certain features is obvious like engine performance, handling and intelligent fuel consumption. Mitsubishi L200 has been declared pickup of the year and its popularity is one of the factors that are pulling families for it.
A genuine workhorse that is perfect in all tough conditions has now been considered by many for routine use on roads as well. Over the years it has managed to improve a lot in terms of comfort and ease of driving and these changes have not gone unnoticed at all. It is a powerful vehicle and you can not compare it to any car.
At the same time this big vehicle has come up with attractive exterior and safety measures. Double cab and quite high from the ground provide it appearance of a monster with superb capability off road as well. Tinted window panes projected step to get onboard are also matching the grandeur of the car.
Improved Cabin
To make it part of SUV segment cabin has been made as luxurious as possible. Big seats with leather upholstery can be adjusted electronically to the right position. Other features include heated front seats and dual climate control system to make it lavish.
Infotainment system of the vehicle is controlled on colored touch screen placed on center console. In this way cabin is no way less than a lavish automobile while making no compromise on its ability of covering distance on difficult tracks.
Select the driving mode with single push
All wheel drive and rear wheel drive options can be selected with single push. On motorway it is nice to switch to later option as it would save handsome amount of money. Diesel engine option of 2.5 litre with six speed manual transmission is bit rowdy when it starts but it is very much upto expectations from such a big car.
Driving has been made easy with reverse camera and sensors. Standard features for safety purpose are enough to protect the occupants. Headlights sense dusk to light up automatically similarly wipers come to action when required. Pickups offer such a driving experience that is not only different from normal cars but also enjoyable.
 Mitsubishi aims to continue winning
With a top speed of 111mph the engine is quite capable of towing more than three ton weight without making motor to work hard. Average miles per gallon are just less than 40 and it is reasonable.
There is no extra lever to switch 4WD to rear wheel drive or vice versa. Rotating selector will do it all and no real hassle would come in the way. This year laurel needs to be retained in coming years and for this the company has some innovative plans. The buyers of this segment of vehicles have been hoping to get extra features in the coming models.