Engines-Buy Engines-Used Engine for Sale-Reconditioned Engines-Gearboxes-Japanese Car Engines-Remanufactured Engines-Rebuilt-New Engines-Refurbished-Cheap Engines-Diesel Engines Rebuild
Ideal Engines Blog - Discuss Engine Issues With Experts
MINI Cooper, Small Package, Big Value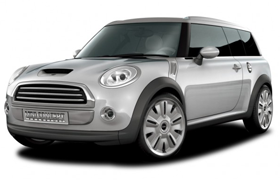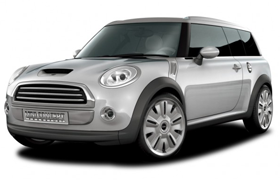 • Bunch of refined MINI petrol engines
• Enhanced fuel economy and reduced CO2 emissions
• Keyless entry and Isofix seats
MINI Cooper has a charming genealogy as Great Britain is providing 55 percent of its parts and Germany is providing 15 percent. Its Pentagon engine is a joint venture of Chrysler/BMW from Brazil. Its final assembly has been done at Rover's famous plant in Oxford, England. At last the car is sold through 56 "BMW" group dealers in America. The new Cooper S has a 55mm bigger nose and the windscreen is 18mm higher than before. It does not have the same old character as the front and does not have all those curvatures around the lamps that MINI is well known for.
This small package is offering a wider range of Petrol engines: for the First, a 1.6-litre petrol with 74bhp, for One, 1.6-litre petrol with 97bhp, for the Cooper 1.6-litre petrol with 121bhp, for Cooper-S a 1.6-litre petrol with 181bhp and for JCW a 1.6-litre petrol with 208bhp. On the other hand diesel engines: One gets a 1.6-litre with 89bhp, Cooper a 1.6-litre with 110bhp, Cooper SD is off the hook by offering BMW 2.0-litre with 141bhp. New engines are very economical and have low CO2 emissions.
The MINI has reduced emissions and substantially enhanced fuel economy, the One D is at 74.3mpg, and Cooper SD is at 65.7mpg with high performance. Roaming around in a MINI could not be more pleasant, the electric powered steering is very smooth, light and calm to drive through the traffic guided by your fingertips. Cooper S has five star rating on the NCAP testing system which guides you on adult occupancy crash safety measures and it is loaded with all devices that you can expected to standard. Air bags include dual on front, side and curtains head bags with the child seat mounting points for the isofix seats. The Cooper S has the adequate safety standards equipped that you need and expecting from MINI. Remote central locking system also enhances the security levels with the help of alarm system and immobiliser. The new cooper S has the all new keyless entry and starting system.