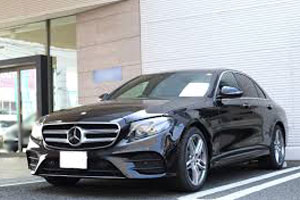 Mercedes E200 d with SE package is the obvious choice for many due to fine balance
Mercedes E200 is expensive car than rivals but the standard kit of entry-level E200d offers more features than cheaper competitors. Engines of this German car producer are known for their great engineering so second hand Mercedes engines for sale are present in the market.
These used power units are not only available at a nominal price but also made spick and span before presenting for sale again. It is stylish, very well equipped and efficient so it is a comprehensive package which worth its price. Among executive saloons, it stands out due to unmatched qualities.
BMW 5 series and Audi 6 are two main rivals of the car but when compared even entry-level E200d they fall short of specifications. E class vehicle of Mercedes is bigger than C class models as well as you get extra features too. Refinement and comfort are splendid so you would love it more once you experience drive or ride of the car.
The entry-level diesel car is a better performer in terms of acceleration and efficiency so the fifth-generation car has surpassed previous versions. With this advancement, Mercedes keep pulling buyers to go for newer models of the car.
Mercedes E200 d with SE package is the obvious choice for many due to fine balance of different features. You can have this car in four different body styles four-door saloon, coupe, estate and convertible. Most of its tech specifications are borrowed from S class limousine and trace of the styling of the same can also be noticed.
The agility of the car
With a decent range of engines, E200 cars offer different choices to the buyers so they can have diesel, petrol or hybrid power units. The hybrid model is available with either petrol or diesel and the electric motor remains the same in both. It is neither the sharpest nor the largest of saloons but it gives you comfort and refinement which is hard to match.
Steel springs with adaptive dampers are standard for UK models whereas fully adaptive air suspension is present on a list of optional features. Mercedes E200 supply and fit service are easy to find online to check the availability of the engine you want to be installed in your car.
The standard one is good enough to soak bumps well but the BMW 5 series is the ultimate choice in this regard. The optional air suspension gives this car better composure, next level of comfort good body control. While cruising at motorway speed the car offers the best quality ride in a luxurious cabin setting to the riders.
By selecting the driving mode you can change the behaviour of the wheel in hands too. Throttle response and dampening also vary in every driving mode. Body control is good when you are running it in comfort mode while sport or sport+ mode reduces roll. The later also makes the steering heavier and you start feeling it more alive.
The agility of the car can be lesser but its grip on-road and composure are praiseworthy. A new model of the car has shed considerable 100kgs of weight as compared to the previous models, depends on the choice of features. A lighter E200 is more impressive than ever before. Use of aluminium has played a vital role in this regard.
The relaxed drive has been made possible
Performance of the car is even better on poor roads or patchy surfaces due to the use of aluminium in chassis. Every engine of the car is paired with nine-speed auto transmissions which ensure the smooth progress of the car.
Jaguar and BMW are more to offer fun for drivers but Mercedes has remained much focused on quality stuff and comfort of the cabin. The relaxed drive has been made possible while compromising on handling and performance. It will also be appreciated by some who prefer to ride quality.
While moving it at the pace you have peace of mind due to Mercedes autonomous braking and this is part of every car of the series. Turbo diesel engine of 2.0 litre with four-cylinder is the base level of the range. It gives 192bhp and 400Nm of torque.
The best thing about this unit is refinement as it is quieter than 2.1 litre. Recon Mercedes E200 engines are easy to install as you do not need big amount for this luxury. These engines are made perfect once again so that new buyers may find as best for their cars.
The best among the engines
Mercedes 220E reaches to 62mph speed mark 7.3 seconds and top speed is 149mph. It remains smooth during all acceleration so you must be impressed by its performance. For extra performance, you can have a 3.0-litre diesel engine which is surely expensive both to own and run.
This more powerful option reaches the same speed mark in just 5.1 seconds so you can feel the difference. The best among the engines in terms of power is E 63, which has a 4.0-litre unit so you can have optimum performance if you can afford the same.
With careful driving, you can use hybrid engine power to an extent of 30 miles without using fuel. For daily commuting, it is quite acceptable so you can save fuel as well as contribute to a greener environment. Interior design and technology is also an advantage in favour of this car.