Engines-Buy Engines-Used Engine for Sale-Reconditioned Engines-Gearboxes-Japanese Car Engines-Remanufactured Engines-Rebuilt-New Engines-Refurbished-Cheap Engines-Diesel Engines Rebuild
Ideal Engines Blog - Discuss Engine Issues With Experts
Mercedes-Benz AMG Gran Turismo Revealed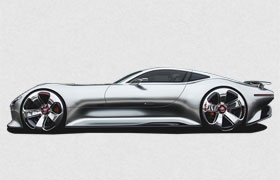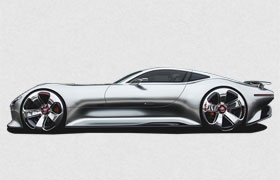 Mercedes-Benz AMG Gran Turismo Unveiled At LA Motor Show
Mercedes-Benz is a company who knows the trick of winning hearts of its customers and there is just no denying it.
Now they are ready to strike again in the Los Angeles Motor Show with the most stylish, lavish and more arresting design of a new concept, as a follow up of its Frankfurt Motor Show winning S-Class Coupe. The all new model is exclusively designed for sixth episode in the Gran Turismo video game franchise, as an anniversary present for their fifteenth birthday this year. The all new AMG Gran Turismo Concept is an ultra modern and futuristic take on the Mercedes-Benz's 300SL model of 1952. The 300SL was a racing car and the Gran Turismo belongs to the same class but with ultrahigh standards and design attributes. It is built by the fluidic carbon fibre composite and equipped with the gullwing doors made with a rigid but lightweight aluminium structure. This all new innovative Gran Turismo is powered by one of the AMG handmade engines; it is a V8 twin turbo engine which is capable of producing 580 horsepower and a massive 590 lb-ft of torque.
The breathtaking supercar won't be seen on public roads but at least Mercedes-Benz has built a 1:1 scale mock-up for the opening of their Research & Development Centre in Sunnyvale, California. The vehicle with engine on front that drives the rear wheels, is planned and will be fashioned by the gull wing doors. Ceramic composite braking system is installed by AMG to stop this package when it roars on the road. It has a line of eight exhaust pipes that generate a booming exhaust note that will explain the power punch and impact of V8 beast hiding under the bonnet on the high speeds. The AMG Gran Turismo has a curb weight of 3050lbs, and it returns the power to weight ratio of 5.2 pounds per horsepower which is impressively better than the SLS Black which has the ratio of 5.45 pounds per horse power. These figures give the clue to determine the speed of Grand Turismo and theoretically, it would be at least under 3.5 seconds from zero to 62miles per hours and would be able to go well over 200 miles per hour mark.  The AMG Gran Turismo 6 will arrive in December, for the Sony PlayStation 3, when can we see it on the roads? No one knows yet!!!