Engines-Buy Engines-Used Engine for Sale-Reconditioned Engines-Gearboxes-Japanese Car Engines-Remanufactured Engines-Rebuilt-New Engines-Refurbished-Cheap Engines-Diesel Engines Rebuild
Ideal Engines Blog - Discuss Engine Issues With Experts
Mazda MX-5 GT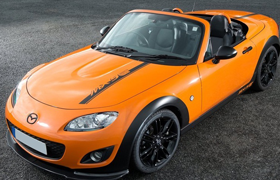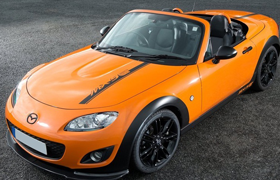 We have been waiting for a long time for a faster MX-5 and Mazda is thinking about the prospects of making a GT version of the fine and sublime MX-5. The new MX-5 GT is quiet outstanding, despite being 35mm lower than the standard car. It comes with 17-inch alloys. The MX-5 GT, which gets new exhaust cams amongst other tweaks to bring it up to more than 200bhp.
Mazda has managed to balance all the delicate elements of this car in order to retain its appeal as an everyday car. It adds a track-readiness quality that should appeal to a whole new kind of MX-5 buyer. It occupies a space of its own in the £30k market, somewhere between the Toyota GT86 and the Lotus Elise. Although you could live with it daily, but it has a rebellious edge that marks it out as a bit special.
Mazda knows that there is a demand for a faster model. This new MX-5 GT is not in production yet but looking at the market situation one can be confident that it will see showroom lights.
The estimated price is about £30k with a top speed 140mph (est). The MX-5 GT will go from 0-62mph 7.0 (est) and give 35mpg (est). It will have a 2.0 litre, 4 cylinder petrol
engine with a 6spd manual gearbox